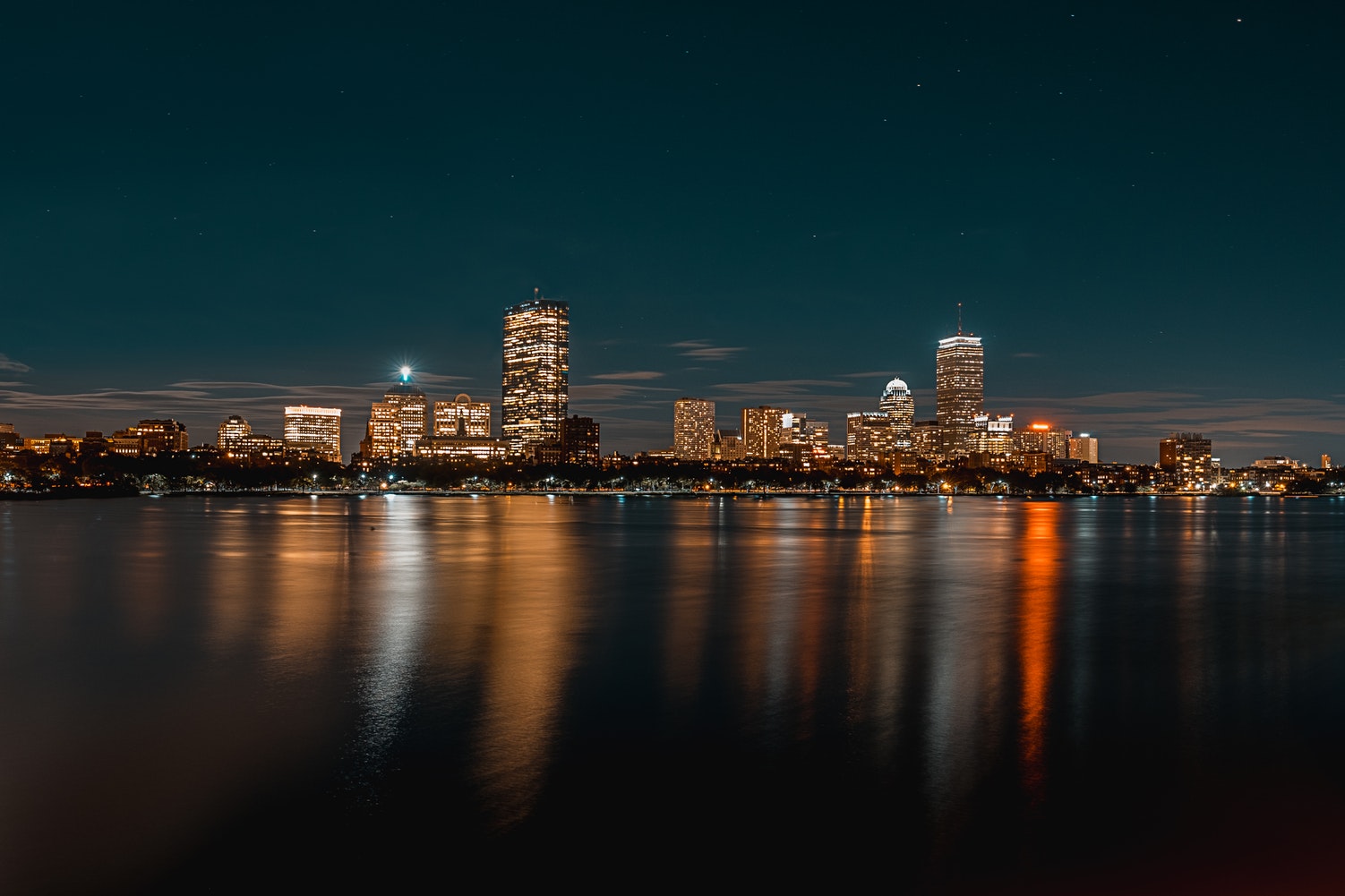 54th Annual Congress on Neuroscience and Stroke
Modern Diagnosis and New Challenges in Stroke Treatment and Prevention
Nov 14-15, 2023
|
Chicago, United States of America
Stroke congress 2023
Welcome message:
Dear Esteemed Colleagues and Participants,
On behalf of the organizing committee, it is our great pleasure to extend a warm and enthusiastic welcome to you all for the 54th Annual Congress on Neuroscience and Stroke. This year's congress, themed "Modern Diagnosis and New Challenges in Stroke Treatment and Prevention," promises to be an enlightening and enriching experience for all attendees.
Scheduled to take place on November 14-15, 2023, in the vibrant city of Chicago, United States of America, our congress brings together a diverse community of experts, researchers, clinicians, and healthcare professionals dedicated to advancing the fields of neuroscience and stroke care. This dynamic event will provide a unique platform for the exchange of knowledge, insights, and innovations that are shaping the future of stroke diagnosis, treatment, and prevention.
We extend our gratitude to all participants, speakers, sponsors, and partners who contribute to making this congress a resounding success. Your presence and active participation are invaluable in enriching the discourse and igniting meaningful conversations that have a lasting impact on patient care and outcomes.
We look forward to welcoming you to the 54th Annual Congress on Neuroscience and Stroke in Chicago and embarking on a journey of discovery, innovation, and collaboration that will shape the future of stroke treatment and prevention.
See you in Chicago!
54th Annual Congress on Neuroscience and Stroke
November 14-15, 2023
Chicago, United States of America
About Conference:
Stroke Congress 2023 is an annual meeting of neurological and stroke specialists and other allied professionals to deliberate innovations with respect to treatment, diagnosis, and rehabilitation for neurological disorders.
Stroke Congress 2023 will feature the latest and arising topics in stroke care, for stroke professionals, neurologists, researchers, and policymakers. The scientific program has been increased to have greater interaction, discussion, and learning that will emphasize basic, clinical, and translational sciences as they evolve toward a better understanding of the pathophysiology of neurological disorders and stroke with the goal of developing more effective therapies.
Stroke Congress 2023 also provides the opportunity to make network with colleagues in the stroke field from around the world with wide-ranging expertise and experience as scientists.
We will look forward to your active engagement and to greeting you in Dubai!
Why attend?
Stroke Congress 2023 this conference offers everyone the to develop their professional skill in the field of neuroscience and strokes also you get a chance to get more knowledge on the latest technologies like Traumatic Brain Injury and Neurosurgery, Clinical Psychology, and Sleep Disorders, Peripheral Nervous System, Spine and Spinal Disorders, Neurotrauma and Neurosurgical Critical Care and you can build new relationships and get a chance to meet new people who are essential for the growth of both personal and make you a better neuroscience practitioner.
This is a great chance to explore your knowledge of Neuroscience. Stroke Congress 2023 Conferences will appraise the world with recent advances in Traumatic Brain Injury and Neurosurgery and implant new ideas about a healthy brain. This conference includes live events Keynote Sessions, Professional talks, Speaker Sessions, and Bill Donations, Video Donations. Attendees will get a better connection with business delegates, academics, and experts in stroke congress 2023 throughout the globe, also there is a chance to build your knowledge of Neurological Disorders and Strokes to make more comfortable and relaxed people also use Neurologists. By attending this conference you can get the best knowledge in neuroscience. This Conferences, discourses, and Workshops give a faithful forum for the enhancement, accomplishment, and exchange of useful data about Neurological Disorders and Strokes.
Target audience:
The target audience for a stroke congress would include a diverse range of professionals and individuals with an interest in stroke research, treatment, and care. Here's a breakdown of the potential target audience:
Neurologists and Stroke Specialists:

Physicians who specialize in the diagnosis and treatment of neurological conditions, including strokes.

Neurosurgeons:

Surgeons who perform surgical interventions for stroke patients, such as clipping aneurysms or removing blood clots.

Radiologists:

Medical doctors who interpret medical images, such as CT scans and MRI scans, to diagnose and guide treatment for stroke patients.

Neurointerventionalists:

Medical professionals who specialize in minimally invasive procedures to treat stroke, such as thrombectomy.

Physical Therapists:

Healthcare providers who focus on helping stroke patients regain physical strength and mobility.

Occupational Therapists:

Professionals who assist stroke patients in relearning daily activities and regaining independence.

Speech Therapists:

Experts who work with stroke patients to improve speech, language, and swallowing abilities.

Nurses and Nurse Practitioners:

Healthcare professionals who play a critical role in stroke patient care, from acute treatment to rehabilitation.

Emergency Medical Personnel:

Paramedics, emergency medical technicians (EMTs), and other first responders who are often the first point of contact for stroke patients.

Researchers and Scientists:

Professionals involved in stroke-related research, including basic science, clinical trials, and translational research.

Rehabilitation Specialists:

Experts who provide specialized rehabilitation services to stroke patients, such as neurorehabilitation therapists.

Psychologists and Psychiatrists:

Mental health professionals who address the emotional and psychological aspects of stroke recovery.

Social Workers:

Professionals who help stroke patients and their families navigate the challenges of recovery and access support services.

Pharmacists:

Experts who play a crucial role in medication management and education for stroke patients.

Healthcare Administrators:

Individuals responsible for managing stroke care services, hospital departments, and healthcare organizations.

Medical Students and Residents:

Future healthcare providers interested in learning about stroke management and research.

Patient Advocates:

Individuals who have experienced strokes themselves or have cared for stroke patients, advocating for patient needs and support.

Caregivers:

Family members and friends who provide care and support to stroke survivors.

Medical Educators:

Professionals involved in training and educating the next generation of stroke care providers.

Industry Representatives:

Representatives from pharmaceutical, medical device, and technology companies involved in stroke treatment and care.

Government and Health Policy Officials:

Individuals involved in shaping healthcare policies and regulations related to stroke care and research.

Academic and Research Institutions:

Representatives from universities and research institutions conducting studies related to stroke.

Nonprofit Organizations:

Representatives from organizations dedicated to stroke awareness, education, and support.

Media and Journalists:

Individuals who cover medical and health topics, helping to disseminate information about stroke advancements and research.
Benefits:
Cutting-Edge Knowledge: Gain access to the latest advancements, breakthroughs, and research findings in neuroscience and stroke care, presented by renowned experts and thought leaders.

Comprehensive Program: Immerse yourself in a diverse range of sessions, workshops, and discussions covering modern diagnosis techniques, innovative treatment approaches, and emerging challenges in stroke prevention.

Networking Opportunities: Connect with a global community of professionals, researchers, clinicians, and industry representatives, fostering collaborations and partnerships that can drive meaningful progress in your work.

Interdisciplinary Insights: Explore the intersection of neuroscience and stroke care with professionals from various disciplines, leading to cross-pollination of ideas and fresh perspectives on patient care.

Skill Enhancement: Attend hands-on workshops and training sessions to acquire practical skills, techniques, and tools that can enhance your clinical practice and research endeavors.

Inspiring Keynotes: Gain inspiration from thought-provoking keynote presentations by renowned experts, offering insights into the future of stroke treatment and prevention.

Publication Opportunities: Present your research findings through oral or poster presentations, providing a platform to showcase your work and potentially contribute to scientific publications.

Exhibition Hall: Explore the latest advancements in medical technology, pharmaceuticals, and services in the exhibition area, connecting you with cutting-edge solutions that can enhance patient care.

CME Credits: Earn Continuing Medical Education (CME) credits by participating in accredited sessions, ensuring your professional development and staying up-to-date with the latest industry standards.

Professional Growth: Engage in discussions on clinical case studies, evidence-based practices, and real-world challenges, expanding your knowledge base and contributing to your professional growth.

City Exploration: Experience the vibrant city of Chicago, known for its cultural diversity, world-class attractions, and iconic architecture, adding a touch of leisure and exploration to your visit.

Patient-Centric Focus: Delve into patient-centered discussions and strategies, ensuring your insights translate into improved care and outcomes for individuals affected by strokes.

Thoughtful Discussions: Engage in thought-provoking debates, panels, and interactive sessions that encourage critical thinking and collaborative problem-solving.

Global Perspectives: Gain insights into stroke care practices and challenges from around the world, broadening your understanding of cultural, regional, and global variations.

Impactful Research: Contribute to the advancement of neuroscience and stroke care by sharing your research, experiences, and expertise with a diverse and engaged audience.
Market analysis:
Global Overview of Stroke Management
The size of the global stroke management market is expected to increase from USD 33.58 billion in 2021 to USD 55.37 billion by 2028, with a CAGR of 7.6% between 2022 and 2028. The main factors driving the market demand during the predicted period were an increase in product development and rising demand for early diagnosis.
A stroke happens when the blood supply to the brain is reduced or cut off entirely, divesting the brain tissue of oxygen and nutrients. For example, computed tomography (CT SCAN), computed tomography angiography (CTA), magnetic resonance imaging (MRI), magnetic resonance angiography (MRA), transcranial Doppler ultrasonography, and others are among the diagnostic tools used to identify stroke and its possible early symptoms.
The demand for stroke diagnostics has increased in developing nations because of the rising universality of stroke, cardiovascular illness, and neurological disorders. The rise in population and the universality of chronic disorders including diabetes, hypertension, and hyperlipidemia, as well as technological developments in stroke detection and treatment, are driving the growth of the stroke management market. However, the market expansion is being hampered by the lengthy drug acceptance process and the high cost of the procedures used in stroke treatment and diagnostics. However, strict rules can stop the market from expanding.
Impact Stroke Management Market of COVID-19 on the Pandemic :
As a result of the COVID-19 pandemic, the demand for stroke-management medications which will include Alteplase, Clopidogrel, and Atorvastatin surged. This is because the prevalence of stroke raise as a result of the spread of SARS-CoV-2. Due to this, pharmaceutical companies received a large number of orders, which increased their production. The product profit of different drug component manufacturers increased as a result. As a result, during the early stages of the pandemic, there was a raise in the purchase of drug components, which fueled the expansion of the worldwide stroke management industries.
Chronic Diseases Catalyzes and Global Stroke Management Market
One of the elements affecting the expansion of the market is technological innovation. The market for stroke management has significant potential due to the growing use of the MicroTransponder Vivistim Paired VNS System (Vivistim System), which is the first drug-free treatment for all strokes to receive FDA approval. Additionally, growing public knowledge of stroke causes a sharp increase in the disease's diagnosis rates, which in turn drives up the demand for medications that target the condition. Recombinant tissue plasmogen activators, which are currently recommended as first-line therapy, were found to be the most successful treatment for ischemic stroke.
Because blood pressure of more than 140/90mmHg can harm the blood arteries supplying the brain with oxygen-rich blood, hypertension is the main risk factor for stroke. Additionally, hyperglycemia is a significant risk factor for stroke. People with diabetes have twice as high a risk of having a stroke and may also experience an early beginning of the stroke, according to the American Stroke Association. According to the same data, an adult with diabetes is hospitalized or mediated in the US for a stroke every two minutes. As a result, there is a steady rise in the need for stroke drugs, which is expected to continue in the years to come.
Geographical Overview:
Due to the increasing number of stroke occurrences in the world, North America is anticipated to hold the greatest market share globally. Stroke caused 7% of all fatalities in Canada, in 2000. Demographic trends, greater government funding for R&D in both public and commercial institutions, and which will improve public knowledge of the symptoms and prevention of stroke are all factors driving the market's expansion. Due to rising demand for home and healthcare for stroke management, strategic moves by industry participants, and minimally invasive surgery, Asia-Pacific is also anticipated to have the second-largest market share. Johnson & Johnson's PULSERIDER is used to find the aneurysms in all stroke victims.
Stroke Overview in Europe:
438,000 deaths is caused by stroke in Europe in 2017, accounting for 8% of all fatalities. Additionally, stroke has a detrimental impact on many survivors' lives by impairing a variety of functions, making it more difficult for survivors to carry out daily tasks. 3,4 Stroke accounts for 8% of the Euro 798 billion cost of brain illnesses, making it one of the main causes of disability and increased use of health and social care resources.
Stroke overview by type:
The industry is divided into hemorrhagic, ischemic, transient ischemic attack, and other types based on that. By 2032, it is anticipated that the market share from the transient ischemic attack (TIA) sector would exceed USD 1.5 billion. The increasing mortality rate due to the disease, which is encouraging the usage of stroke management devices, is driving the segment outlook. The growing preference for catheter-based devices for interventional procedures to remove thrombi is also anticipated to fuel growth in market data.
Overview by Product:
Aneurysm rates raising will drive demand for treatment devices. The market is divided into therapeutic devices and diagnostic devices based on different kinds of products. By 2032, it is anticipated that the therapeutic devices segment will reach USD 11.5 billion approx. The rising number of aneurysm patients is predicted to be the main driver of segmental expansion. According to the Brain Aneurysm Foundation, 3-5% of all new cases of stroke are caused by burst brain aneurysms. To that aim, the segment prognosis is also anticipated to be outlined by the increasing utilization of therapeutic equipment like surgical clipping.
Diagnostic Devices

Magnetic Resonance Imaging (MRI)

Computed Tomography Scan (CT scan)

Electrocardiography

Carotid Ultrasound

Cerebral Angiography

Others

Therapeutic Devices

Stent retriever

Surgical clips

Embolic coils

Flow diverters

Aspiration catheters

Others

The leading market players in the Global Stroke Management Market are

Abbott Laboratories,

B Braun Melsungen AG,

Boston Scientific Corporation,

Bristol Myers Squibb Co.,

Cardinal Health Inc.,

General Electric Company,

GlaxoSmithKline Plc,

Medtronic Plc,

Merck and Co. Inc.,

Siemens A
Call for Submissions
Abstracts will be reviewed by the Abstract Review Board (ARB) of the conference