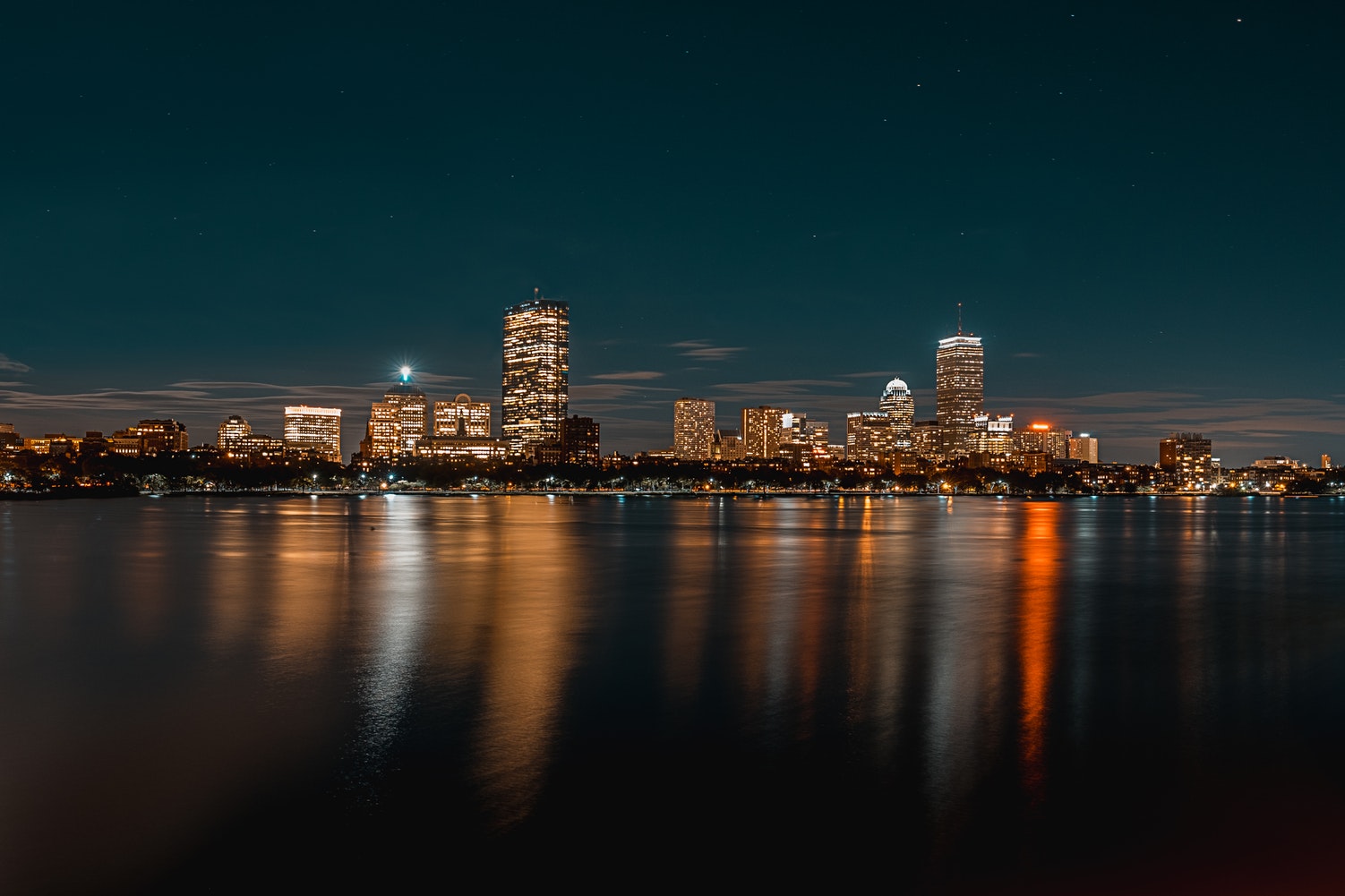 8th International Conference on Molecular Biology and Nucleic Acids
Recent approaches and developments in Molecular Biology for Future
Dec 09-10, 2022
|
Barcelona, Spain
ABOUT CONFERENCE
Nucleic Acid 2022 invites all the experts and researchers from the research sector all over the world to attend the "8th International Conference on Molecular Biology and Nucleic Acids" conference during December 09-10, 2022 in Barcelona, Spain which includes prompt Keynote presentations, Oral talks, Poster presentations.
Details of Nucleic Acid 2022 Conference
| | | |
| --- | --- | --- |
| Conference Name | Place | Date |
| Nucleic Acid 2022 | Barcelona, SPain | December 09-10, 2022 |
The conference deliberations will be on the theme "Recent approaches and developments in Molecular Biology for Future".
For Centuries, human beings have been building different approaches to knowing the secrets of science. Molecular Biology, being the important one, helps humankind in many ways by knowing about cells, structure, etc also including the most beneficial Gene editing which can be applied for developing personalized medicine. This can serve humanity at its best. Also, Molecular Biology is involved in the production, improvement, and understanding of various biological processes that can be resembled to produce more products of improved quality.
LexisConferences Conferences is a global leader in producing high-quality conferences, meetings, workshops, and symposia all told major fields of science, technology, and medicine. LexisConferences Meetings Meetings Organizes 1000+ Global Events Every Year across the USA, Europe & Asia with support from 1000 more scientific societies and Publishes 700+ Open access journals which contain over 100000 eminent personalities, reputed scientists as editorial board and organizing committee members.
LexisConferences Conferences Welcomes all the Directors/Managers & Business Delegates, Founders, Director of Laboratories, Universities, Industries, Investigators, Post-Doctoral Fellows, Research and Diagnostic Laboratories, Clinical Fellows, Students, Technology Experts, Biomedical Research companies research scholars, industrial professionals, and student delegates from research sectors to be a part of the esteemed Nucleic Acid 2022 Conference and to make the conference an ideal platform for sharing, exchanging and exploring latest findings, clinical experiences, research results, novel strategies, and advancement of emerging technology applications for the innovation and modernization across the globe. . As this will be the best amalgamation of academia and research involving every aspect of novel imaging techniques and drug designing. It is open to all types of research methodologies both from academia and industry.
Why to attend?
Encounter the target market with members from across the globe, committed to learning about Molecular biology & Nucleic Acid innovation & techniques. This is the best opportunity to outreach the largest gathering of participants from around the world. Conduct presentations, distribute and update knowledge about the current situation of research techniques related to living beings and receive name recognition at this 2-days event. World-eminent speakers, the most recent research, the latest treatment techniques, and the advanced updates in this field are the principal features of this conference. In addition to keynote presentations and a variety of poster presentations along with workshops and interactive sessions and lectures by world-renowned invited speakers. We will be offering special sessions, and hands-on workshops would be interesting to the audience.
Why to become a member?
There are so many great ways to learn and sharpen your skills in your specific field. One of the best ways to meet and communicate with many subject matter experts from different regions of the world is always a common demand for every participant to build up a phenomenal collaboration, growth, and market analysis of the concerned research.
Participation Options:
We provide the participants with different modes or ways to participate as Delegates or speakers under either ACADEMIC / STUDENT / BUSINESS Category. The mode of participation is a webinar through PowerPoint Presentation/ Video Presentation.
• Keynote speaker: 45-50 minutes
• Speaker (oral presentation): 25-30 minutes (only one person can present)
• Speaker (workshop): 45-50 minutes (more than 1 can present)
• Speaker (special session): 45-50 minutes (more than 1 can present)
• Speaker (symposium): more than 45 minutes (more than 1 can present)
• Delegate(only registration): will have access to all the sessions with all the benefits of registration
• Poster presenter: can present a poster and enjoy the benefits of delegate
• Remote attendance: can participate via video presentation or e-poster presentation
• Exhibitor: can exhibit his/her company's products by booking exhibitor booths of different sizes

Participation Benefits:
• Attend Keynote presentations by the world's most eminent researchers
• Access to all the sessions
• Get an OCM certificate
• Get worldwide acknowledgment of your profile and Research
• Get your abstracts published with a unique DOI in International Journals
• Get up to 50% discounts for publishing your entire article in our open-access International Journals
• Get Handbooks and conference kits
• Get access to the network with eminent personalities from worldwide

Targeted audience:
Our Organization would be privileged to welcome the:
• All the Stake Holders (both Academia & Industry) of the Sector
• Researchers & Innovators, Scientists
• Pharmaceutical & Biotechnology Companies
• R & D Labs
• Doctors and scholars
• Pharmacists and Medical representatives
• Professors and Students
• Universities and Research Institutions
• Noble laureates in Health Care and Medicine
• Supply Chain and Manufacturing Companies
• Related Associations, Societies, & Professional Bodies
• Experts Looking for Collaborative Work
• Product Developers
• Solution Providers
• Bio instruments Professionals
• Bio-informatics Professionals
• Industry directors and Leaders
• Sales & Marketing Professional
• Directors of Biotech and Pharma Associations
• Heads, Deans, and Professors of Biotechnology and related departments
• Founders and Employees of the related companies
• Writers
• Management/Business leaders and/or agents
• Government/non-government community groups or individuals
• Opportunities for Conference Attendees
For Researchers & Faculty:
• Speaker Presentations
• Poster Display
• Symposium hosting
• Workshop organizing
• For Universities, Associations & Societies:
• Association Partnering
• Collaboration proposals
• Academic Partnering
• Group Participation
For Universities, Associations & Societies:
• Association Partnering
• Collaboration proposals
• Academic Partnering
• Group Participation
For Students & Research Scholars:
• Poster Competition (Winner will get Best Poster Award)
• Young Researcher Forum (YRF Award to the best presenter)
• Student Attendee
• Group Registrations
For Business Delegates:
• Speaker Presentations
• Symposium hosting
• Book Launch event
• Networking opportunities
• Audience participation
For Companies:
• Exhibitor and Vendor Booths
• Sponsorships opportunities
• Product launch
• Workshop organizing
• Scientific Partnering
• Marketing and Networking with clients
Top Universities in the world:
• Harvard University
• University of Oxford
• Massachusetts Institute of technology (MIT)
• University of Cambridge
• Stanford University
• University of California
• Yale University
• University of Toronto
• Perking University
• University of Melbourne
• Dalian University of Technology
• Liaoning Normal University
• Washington University
• University of British Columbia
• McGill University
• The University of Hong Kong
• Cornell University
• National University of Singapore
• University of Pennsylvania
• University of London (UCL)
• University of Chicago
• University of Michigan
• Duke University
• The University of Queensland
• Aarhus University
• University of Gottingen
• Korea Advanced Institute of Science and Technology
• Lund University
• York University
Why you should attend Conference/Lectures?
• To sharpen your skills
• Meet Experts & Influencers Face to Face
• Networking Opportunities
• Learning In a New Space
• Break Out of Your Comfort Zone
• New Tips & Tactics
• The Energy of Like-Minded Individuals
• The Serendipity of the Random Workshop
• Invest In Yourself & Have Fun also.

Register Yourself Here | Submit Your Abstract
Supporting Journals: **All the selected Abstracts/ papers presented will be published in the Supporting Journals below:
• Journal of Molecular Biology and Biotechnology
• Genetics and Molecular Biology Research
• Journal of Biomolecules and Biochemistry
Join our team Nucleic Acid 2022 in this beautiful city of Barcelona, Spain and let us make this professional gathering a Great success.

Contact us:
Emma George | Program Manager
LexisConferences Conferences
Mail us: [email protected]
WhatsApp: +447360516157
Call for Submissions
Abstracts will be reviewed by the Abstract Review Board (ARB) of the conference