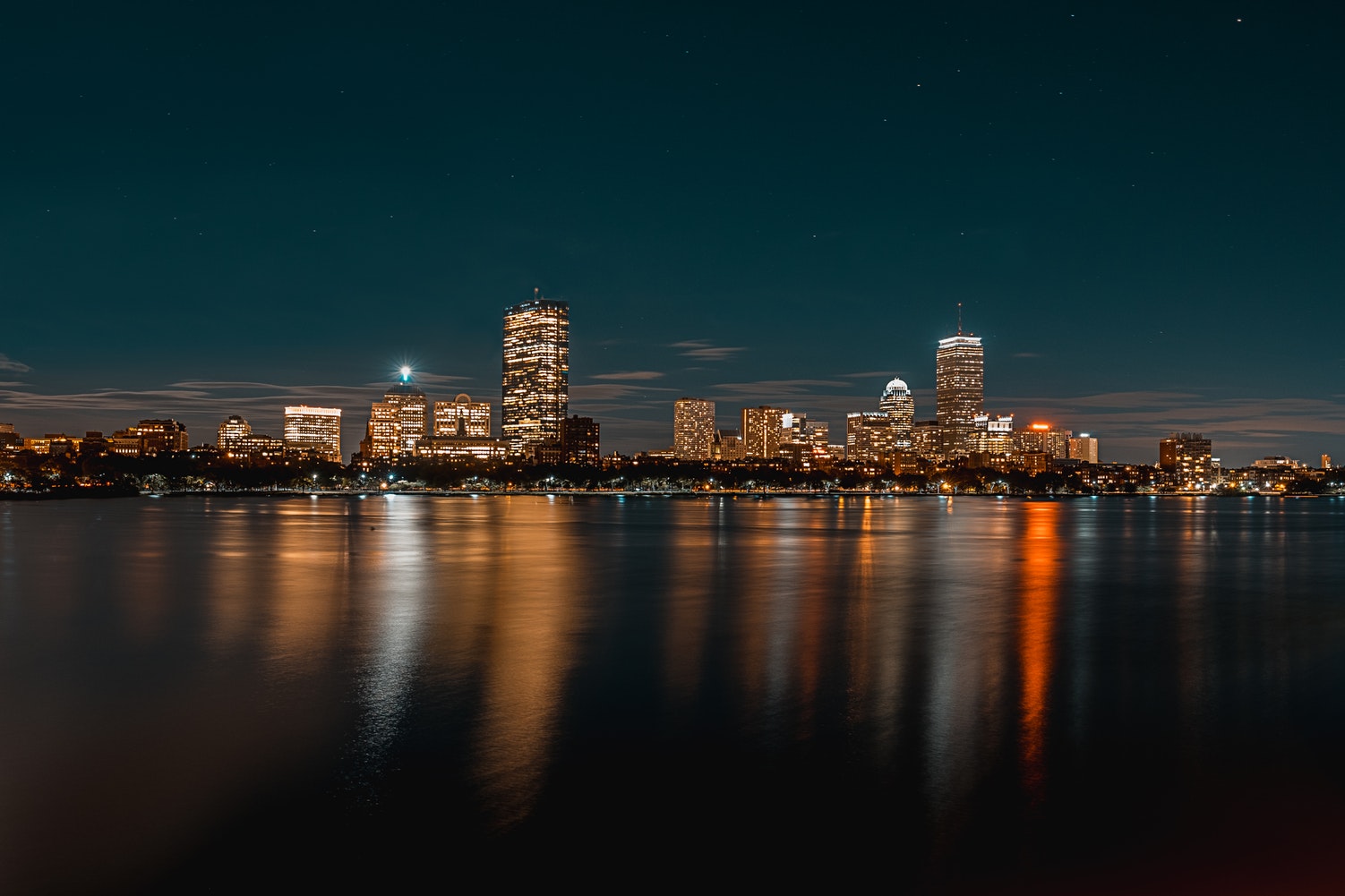 15th World Conference on Advances in Nanoscience and Nanotechnology
Transforming all the boundaries by reflection on advances
Apr 10-11, 2023
|
Zurich, Switzerland
nanosciencecongress
Welcome Message
On the behalf of organising committee it is great pleasure to invite you to join conference of the 15th world congress on advances in nanoscience and Nano-technology , this is a great opportunity for many researchers to be a part of the discussions by leading experts of the world about the new advantages and innovation in the field of nanotechnology
It is a tremendous honour for us to send a welcome message for all the attendees and delegates of the 15th Edition of the World Nanotechnology Conference, which will take place at Zurich (Switzerland), from April 10 to 11, 2023.The uses of Nanoscience and Nanotechnology have developed quickly over the past few decades and still hold considerable promise for society as a whole. Through the effective application of nanotechnology, advancements in fuel cells, vaccines, batteries, and building materials are all made possible. The fight against environmental degradation may also need the use of nanotechnology.
However, synthetic nanomaterials with completely new properties also carry the risk of harming the environment and human health. Such dangers are still being explored because of the expanding variety of nanomaterials and their changeable nature
About conference
The 15th world Conference on advances in Nanoscience and Nanotechnology will be conducted on 10,11 April 2023.
The conference's theme is " Nanotechnology: Transforming all boundaries by reflection on advances." We cordially encourage you to attend and value your investment.The assembly, biotechnology, electronic, ecological, and pharmaceutical sectors have seen a major transformation thanks to the innovative and developing nanotechnologies. An in-depth market analysis of these developments, along with trends, data, and player profiles from numerous scientific studies by various investigators, show how crucial the growth of nanotechnology has become. Expertise in Nanotechnology has led to astonishing discoveries in photonics, medically prescribed drugs, and has had a remarkable ecological impact on water treatment.
Reason to Attend
This is an aternational conference on nanotechnology, which identifies and provides opportunities for people and the field they work for to advance their careers and skill sets.

This brings people from all backgrounds together to discuss the conference's ideas and fulfil their needs.

The conference on nanotechnology in 2023 is intended for a multidisciplinary audience including business, different technical, planning sectors, corporations, and upstream

service operations.

At this event, you can deliver presentations, disseminate information, network with potential and current scientists, make a rush with new medication breakthroughs, and get your name out there. The conference's characteristics include internationally renowned speakers.

Strengthen your network

Great chance to be a part of expert gathering Worldwide

Acquire designated Expertise

Spot yourself as an Expert

Explore new Innovations

Exchange your Ideas

Achieve new Sponsors and Collaborations

Share your Recent research and innovations
Target audience
Junior/Senior research fellows in the fields of nanotechnology, materials science, and polymer science and

Biotechnology

Students of materials science and nanotechnology

Directors of businesses using nanotechnology

Engineers in nanotechnology
Nanomaterials
Nanomaterials have been very essential recently in most of the sectors, including medicine, therapy, drug delivery, creating forms, paints, and so on. This is because of their innovative properties, such as enlarged quality, chemical reactivity, or physical phenomenon.
A few applications of nanomaterials are widely used in chemical reactions to improve solution results.
Tissue Engineering
The practise of using a large number of cells, engineering techniques, and materials, as well as the proper application of organic chemistry and chemical science, is known as tissue engineering. In tissue engineering, a platform is used to create a new potentially useful tissue for a medicinal reason.
Nanoscience
Nanoscience is the study of materials and structures by bridging the vast and nanoscale worlds. Nanoscience builds on fundamental concepts from related fields (physics, chemistry, biology, mathematics, and engineering)
Safety of Nanotechnology
For all of the issues that are near to the safety of Nanotechnology are referred to as "Nano-tech safety." Although applied science has been growing for almost twenty years, it is still regarded as a novel technology, and the effects of nanomaterials on human health have not yet been well investigated.
Use of nanotechnology in production
Many different countries have found innumerable uses for nanotechnology, and recently the market has grown quickly. This resulted in numerous exciting new developments and new skylines for materials research.
Nanotechnology help in production of eatables items, it help in food packaging , save it for from pathogens , preserve it for longer duration and also help in increase in the life of food
Nano-Electronic Devices
Nano-electronics offers a few possibilities for expanding the capabilities of devices while reducing their size and power consumption upgrading the display panels on the devices.
Nano-fabrication
The setup and construction of devices with dimensions measured in Nano-meters is known as nanofabrication.
A Nano meter is a millionth of a millimetre, or 10-9 metres. For PC engineers, nanofabrication offers the best route to ultra-high-thickness central processors and memory chips.
Graphene
The single-molecule thick carbon sheets known as graphene may find utility in a number of industries, according to scientists and organisations.
Potential uses include water desalination, sensors, fuel cells, optoelectronics bio-miniature advanced mechanics, low cost sunlight based cells and transistor
Energy source
Nanotechnology help in better oil and fuel mixture of the engine which increase the efficiency of the engine and also it generate the fuel from the raw material which is quite economical
Bio-hybrid polymer
The immobilisation of biological items such as proteins, viruses, or microorganisms is necessary for many technical applications such as natural action, optical information technology, chemical change, and drug delivery. To do this synthetic polymers carbon nanotubes, and gold particles are used as a hybrid polymer
Although there is no cure for this illness, some form of protection will be utilised that was created using nanotechnology or other technology.
Nano-robotics,Automation and Assembly
The technology that produces machines with a Nano meter-scale is known as nanorobots.
here small micro sized robots are applied for removing cancr cells and other surgical practices.
Nanotechnology Application in Corona Virus Diagnosis and Treatment
We are aware that the COVID-19 pandemic is currently affecting the entire world, and there is ongoing research to address this issue and develop a vaccine. This type of problem-solving device was made poss
Nano robotics. The main function of Nano robots is to perform a specific task precisely and redundantly at Nano-scale levels.
Nano robots are used in the medical field for a variety of tasks, including the elimination of cancer cells.
Nano based vaccines
Since nanoparticles can frequently act as both an adjuvant and a carrier for the antigen, they have recently attracted attention as a possible strategy in the event of a new generation of vaccinations
Spend on Nanotechnology
The finance industry will be crucial in transferring technological information from research centres to industry and, ultimately, markets. Particularly at the seed phase, large investments are required. These obstacles might be overcome with closer collaboration between the financial sector and nanotechnology firms.
Nano-medicine
A branch of medicine known as "nanomedicine" applies nanotechnology's knowledge and techniques to the prevention and treatment of disease. Utilizing nanoscale tools like biocompatible nanoparticles and Nano robots for delivery, diagnostics, sensing, or actuation drives in a living thing is known as nanomedicine.
Nano-pharmaceuticals
The use of Nano pharmaceuticals improves patient compliance by reducing hazardous systemic adverse effects.
A pharmaceutical company must meet patient demands for high-quality yields while continuing to be profitable in the current global economy. Pharmaceutical firms are now using nanotechnology to enhance or supplement medication target identification and delivery.
Nano pharmaceuticals reduce the cost of medicine development and delivery as well as drug research and design.
Bio-nanomaterials
Bio nanomaterials are created partially or entirely from organic atoms, resulting in structures with nanoscale measurements.
The attractive nanomaterials are the attractive nanoscale particles with particular attractive qualities. They can be found in a variety of forms, such as dry powders with functionalized surfaces.
Potential uses for these bio-nanomaterials include new filaments, sensors, glues, and other materials. Nano biomaterials make up 28.3% of the industry as a whole.
Nano biomaterials are used for illness therapy and recovery practises, and the polymeric ones are important for high-quality delivery systems polymer Engineering and Science
Polymer sciences
The branch of material science that deals with polymers is called macromolecular science or polymer science. In multidisciplinary fields including material science, , and architecture, research is conducted.
Mass characteristics of polymeric materials and their uses are the focus of polymer physics. The examination of synthetic structure, shape, and physical properties with their compositional and fundamental parameters is aided by polymer depiction..
Clean and Sustainable Technology Using Nanomaterials
One of the most important scientific issues of the twenty-first century has been solved by nanotechnology: the production of sustainable energy. The goal of the assignment is to create new, useful nanomaterials with controllable sizes .It is currently one of the most rapidly expanding research which lead to the development of a renewable energy economy in which fossil fuel resources will only be used to generate more valuable compounds. In this vision, the problems with energy, the environment, and safety brought on by the use of fossil fuels will be quickly and permanently resolved.
Future of the Nanotechnology market:
As part of their specialised study for the Global Nanotechnology Market Outlook 2024, researchers analysed the key market trends and developments to identify the areas that present potential opportunities for industries to accelerate their expansion. Researchers looked at the major industry shifts and trends to determine the sectors that might present opportunities for businesses to accelerate their expansion. The estimated value of the worldwide nanotechnology market in 2018 was $1,055.1 million, but between 2019 and 2025, it is anticipated to grow by 10.5 percent annually to reach $2,231.4 million. Applications for materials including nanotubes, nanorobots, nanofibers, and nanodevices have increased as a result of the market's rise in a number of sectors, including semiconductors and electronics. By using nanotechnology to make lighter, thinner devices, better display screens, reduce power consumption, and enhance integrated chip storage, we can construct faster, more efficient systems.
Top influencing elements
The market for nanotechnology is expected to develop as a result of reasons like the rapid acceptance of nanotechnology in medical diagnosis, imaging and technological improvements in nanotech devices, and problems. The use of self-powered Nanotech devices have additional factors that are anticipated to have an impact on growth.
During the forecast period, the worldwide nanotechnology market is expected to expand moderately. Nanotechnology is increasingly being used in the healthcare sector, nanotechnology devices are advancing technologically, and nanotechnology devices are being used in extreme weather situations, among other things, to boost market growth. Additionally, the market is expanding as a result of the rising demand for produced nanomaterials in cosmetics and food goods, the development of self-powered nanotech gadgets, and the rising number of government investments in nanomaterials, nanodevices, and nanodrugs.
The pharmaceutical, energy & utilities, electronics, chemical, aerospace & military, and others segments of the nanotechnology market have been divided based on application, with the others segment including food & beverage, personal care, and automotive.
The pharmaceutical business is predicted to grow the fastest throughout the projected period of all of these. This is mostly attributable to the use of nanotechnology in the administration of medications, in the imaging and detection of diseases like cancer and atherosclerosis, as well as in the treatment of hearing and visual problems.
In 2018, North America has the greatest market share worldwide for nanotechnology. Large research facilities and centres are mostly to blame for this in the area. Additionally, the market in the region is expanding due to the rising demand for nanotubes from sectors like electronics, pharmaceuticals, and chemicals. In addition, Asia-Pacific (APAC) is anticipated to see the quickest growth over the projection period as a result of rising government, manufacturing.
The pharmaceutical business is predicted to grow the fastest throughout the projected period of all of these. This is mostly attributable to the use of nanotechnology in the administration of medications, in the imaging and detection of diseases like cancer and atherosclerosis, as well as in the treatment of hearing and visual problems.
Dynamics of the Nanotechnology Market

Drivers
One of the key factors fueling the market's expansion internationally is the growing use of nanotechnology in medical diagnosis. Healthcare professionals can benefit from nanotechnology-based diagnostic tools in a number of ways, including early disease diagnosis, disease stage identification, and knowledge of potential treatments. For instance, one medical application of nanotechnology uses nanoparticles to deliver medications, heat, and light to cancer cells.
Additionally, scientists at NC State University are developing a technique to transfer cardiac stem cells to injured heart tissue.
To boost the amount of stem cells supplied to the wounded tissue, they attach nanovesicles that would draw the stem cells to the injury site. Thus, it is anticipated that the expansion of the nanotechnology market in the upcoming years will be aided by the growing number of research studies relating to the application of nanotechnology in diagnostics and medical imaging.
The footwear business has been concentrating on the creation of high-performance products, fusing leather and other footwear materials with nanoparticle qualities. For instance, in August 2019, Steel Blue, an Australian maker of safety boots, and First Graphene Ltd., a graphene supplier, developed nanotechnologically upgraded safety boots that feature.These boots are preferred by miners, as they provide benefits such as chemical resistance, reduced permeability, and enhanced heat transfer. In October 2019, these boots passed the safety tests successfully. Hence, the surging demand for nanotechnology-based products are driving the market growth, globally.
Opportunities
One of the major market opportunities is the anticipated rise in demand for self-powered nanotech gadgets in the near future. A system must be able to use energy from its environment and store it for later use in order to be self-sufficient and not require any maintenance. For instance, ambient sensors help in identifying pollutants without the need for replacement batteries, while implanted biosensors are used to monitor a patient's blood sugar level. In fields including medical sciences, defence, and personal electronics, wireless nanodevices are becoming more and more crucial. So, in order for a nano system to execute the functions of a live thing, including detecting, communicating, and controlling system operations, researchers are striving to integrate multifunctional nanodevices into it.
Market Competition for Nanotechnology
To increase their market share and diversify their product offerings, the players in the nanotechnology industry are concentrating more on mergers and acquisitions and other strategies. For instance, Ablynx, a business that creates nanobodies, was purchased by the French pharmaceutical company Sanofi in June 2018 for around $4.3 billion. The development of new medications based on single multi-specific molecules and Sanofi's research and development (R&D) strategy are both supported by this acquisition.
The research analyses the nanotechnology markets by nation. The United States, Canada, France, Germany, the United Kingdom, Italy, Spain, Australia, South Korea, Brazil, Mexico
Altair Nanotechnologies Inc., Advanced Nano Products Co. Ltd., eSpin Technologies Inc., Imina Technologies SA, Kleindiek Nanotechnik Gmbh, Sanofi, Biosensors International Group Ltd., Applied Nanotech Inc.
Semiconductors can benefit from the polymer nanocomposites' electrically conductive qualities. Outside of electronics and electrical, nanocomposites are employed in a variety of end-use industries, such as building and construction, automotive, IT, energy, and packaging, where they have a number of current and future applications. Nanotechnology is crucial to medicine because it makes it possible to prevent, diagnose, and treat a wide range of illnesses.
| | |
| --- | --- |
| Report Metric | Details |
| Forecast Period | 2022 to 2029 |
| Base Year | 2021 |
| Historic Years | 2020 (Customizable to 2019 - 2014) |
| Quantitative Units | Revenue in USD Billion, Volumes in Units, Pricing in USD |
| Segments Covered | Type (Nano Composites, Nano Materials, Nano Tools, Nano Devices, Others), Application (Healthcare, Environment, Energy, Food and Agriculture, Information and Technology, Others), End User Industry (Electronics, Cosmetics, Pharmaceutical, Biotechnology, Others) |
| Countries Covered | U.S., Canada and Mexico in North America, Germany, France, U.K., Netherlands, Switzerland, Belgium, Russia, Italy, Spain, Turkey, Rest of Europe in Europe, China, Japan, India, South Korea, Singapore, Malaysia, Australia, Thailand, Indonesia, Philippines, Rest of Asia-Pacific (APAC) in the Asia-Pacific (APAC), Saudi Arabia, U.A.E, South Africa, Egypt, Israel, Rest of Middle East and Africa (MEA) as a part of Middle East and Africa (MEA), Brazil, Argentina and Rest of South America as part of South America |
| Market Players Covered | Honeywell International Inc (US), DuPont (US), 3M (US), Sioen Industries (Germany), Kimberly-Clark (US), Glen Raven, Inc (US), Derekduck Industries Corp. (Taiwan), ANSELL LTD (Australia), Lakeland Inc (US), AEB (US), ACS Material, LLC (US), Eurofins Abraxis, Inc (US), Bruker Corporation (US), Agilent Technologies, Inc. (US), Nanosurf AG (Switzerland), Nanoscience Instruments, Inc (US), Hysitron (US) and Malvern Panalytical Ltd (UK). |
Due to their massive surface area, ability to absorb and conjugate diagnostic and therapeutic chemicals, including medications, genes, vaccines, biosensors, and antibodies, carbon nanotubes dominated the market and accounted for the greatest revenue share. According to Data Bridge Industry Research's analysis, the nanotechnology market is anticipated to develop at a CAGR of 36%, reach USD 5.2 billion in 2021, and reach USD 60.86 billion by 2029. The Data Bridge Market Research team's thorough expert research, patient epidemiology, pipeline analysis, pricing analysis.
Global Nanotechnology Market Definition
Nanoscience and nanotechnology are the study of nanoparticles and devices that have applications in a variety of sectors, including chemical, biomedical, mechanical, and material science. The nanotechnology market includes the development and use of physical, chemical, and biological systems and technologies at scales ranging from single atoms to 100 nanometers.
Challenges/Restraints in the Global Nanotechnology Market
On the other hand, it is also anticipated that the rising cost of nanotechnology-based technologies will restrain the expansion of the nanotechnology industry in the anticipated time frame. But in the near future, a lack of qualified workers could present another obstacle to the market's expansion for nanotechnology.
This report on the nanotechnology market details recent developments, trade laws, import-export analysis, production analysis, value chain optimization, market share, and the effects of domestic and regional market participants. It also examines opportunities for new revenue streams, regulatory changes, strategic market growth analysis, market size, category market expansions, application niches and dominance, product approvals, product launches, and geographic trends. Contact Data Bridge Market Research for an Analyst Brief to learn more about the nanotechnology market. Our staff will assist you in making an informed choice to build your market.
Impact of Covid-19 on the Nanotechnology Market
The market for nanotechnology has been significantly impacted by the COVID-19 epidemic. The COVID-19 has significantly impacted the worldwide manufacturing and industrial sectors, according to market trends for nanotechnology, because production facilities have shut down, increasing demand across industries. The advent of COVID-19 halted the expansion of the nanotechnology market. The main reason for this slowdown in growth was the implementation of partial or total lockdown in a number of nations around the world. Because some industries were temporarily shut down, there was a decrease in the need for maintenance from various industries.
New Development
United States-based Clene Nanomedicine Inc., which uses nanotechnology to create potential therapeutic nanocatalyst for the treatment of neurological diseases with antiviral applications, announced in September 2020 a merger with Tottenham Acquistion I Limited. The combination will enable the advancement of Clene's CNM-Au8 into Phase 2 and 3 clinical studies. CNM-Au8 aims to offer a treatment for neurogenetic diseases like Parkinson's.
Dimensions of the global nanotechnology market and market size
The product, application, type, and end user categories are used to segment the nanotechnology market. You can examine the industries' slow-growing segments using the growth of these segments, and you can give users a useful market overview and industry insights to help them make strategic decisions for identifying core market applications.
Expansion of the healthcare infrastructure Installed base and Infiltration of New Technology
The nanotechnology market also gives you a thorough market analysis for every nation, including information on the installed base of various types of products for the nanotechnology market, the impact of technology using life line curves, and changes in healthcare regulatory scenarios and their effects on the nanotechnology market. The historical timeframe for the data is from 2010 to 2020.
Competitive Environment and Market Share Analysis for Nanotechnology
The competitive landscape for the nanotechnology market breaks down information by competitor. The company's financials, revenue generated market potential, investment in R&D, new market initiatives, global presence, production sites and facilities, production capacities, company strengths and weaknesses, product launch, product width and breadth, and application dominance are among the details that are included. The data points mentioned above only pertain to the companies' market focus on nanotechnology.

Research Approach: International Nanotechnology Market
Large sample size data collection modules are used for data collecting and base year analysis. Statistical and cogent models for the market are used to assess and estimate the market data. Additionally, market share analysis and key trend analysis are two other important success aspects in the market study. Request an analyst's call or submit your inquiry if you want to learn more.
The major research methodology employed by the DBMR research team is data triangulation, which includes primary (industry expert) validation, study of the market impact of data variables, and data mining. In addition, data models are available for vendor positioning grids, market timeline analyses, market overview and guides, company positioning grids, and company market share analyses.
Nanosciencecongress-2022 Report
LexisConferences conference hosted the event "
Call for Submissions
Abstracts will be reviewed by the Abstract Review Board (ARB) of the conference