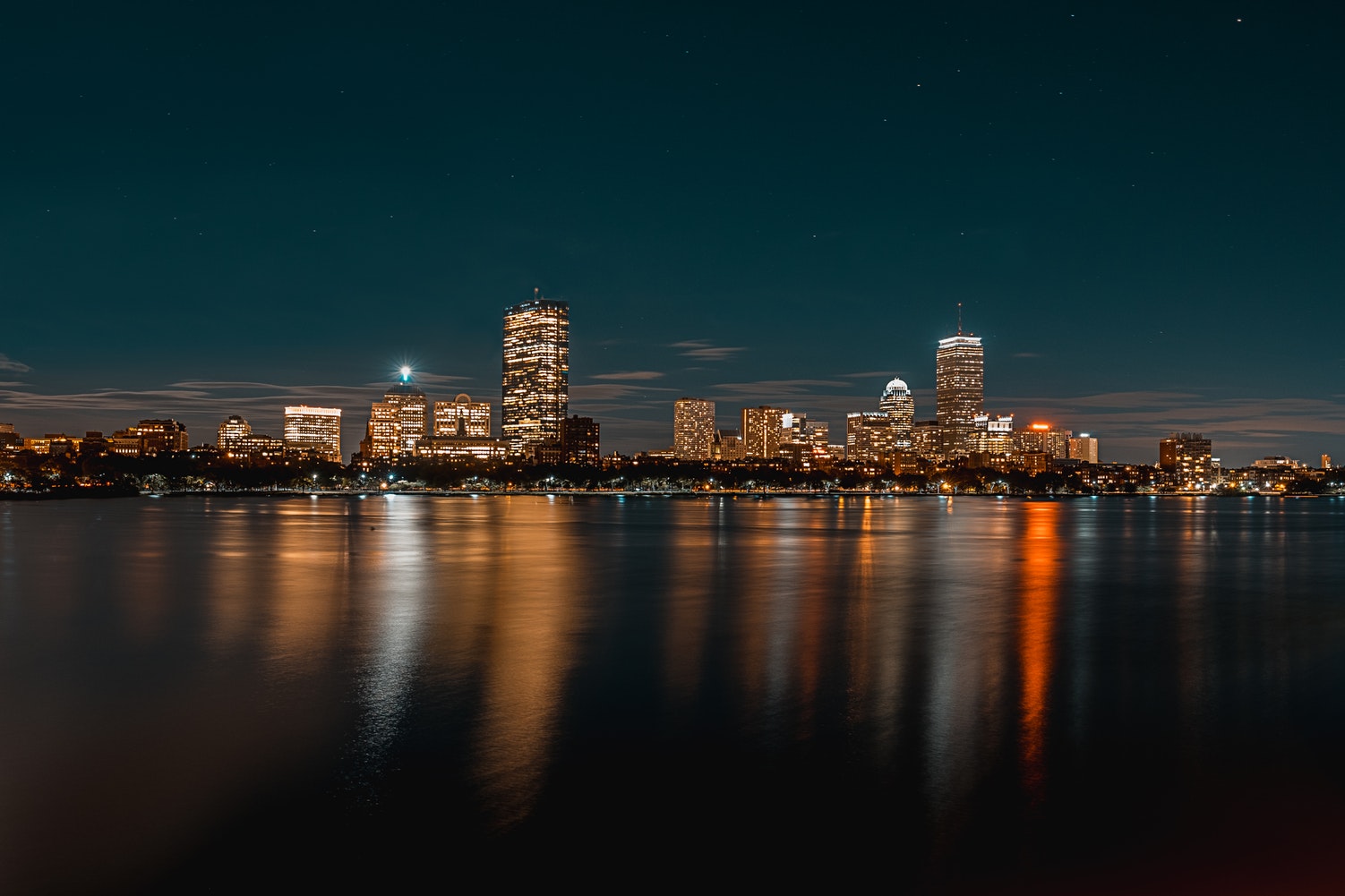 3rd International conference on Heart and Cardiovascular Diseases
Introducing Power of Digital Health to Increase the Latest Innovations in Heart Disease Awareness
Sep 11-12, 2023
|
Toronto, Canada
ABOUT Heart and Cardiovascular Diseases
The 3rd International Conference on Heart and Cardiovascular Diseases 2023 is scheduled on September 11-12, 2023 in Toronto, Canada. Heart and Cardiovascular Diseases 2023 runs with the theme "Introducing Power of Digital Health to Increase the Latest Innovations in Heart Disease Awareness". We are beaming to welcome all the leading researchers, delegates, scientists, scholars, and professors to take part in this approaching conference to witness precious scientific discussions and bestow future innovations in the treatment in the field of Heart & Cardiovascular. This Conference will emphasize the informative research on its impact on clinical outcomes, through poster and oral demonstrations, educational workshop sessions, and noteworthy plenary presentations. The heart & and Cardiovascular Diseases 2023 Conference is a perfect podium to find out how Heart & Cardiovascular research advances obliging to the Medical, Health, and human society. Heart & Cardiovascular will principally highlight the recent matters during the event, which reflect present education, developments, research, and innovations globally in the field of Heart and Cardiovascular and medical sectors.
On September 11-12, 2023 the 2nd International Conference on Heart and Cardiovascular Diseases will bring together a unique and international mix of scientists, researchers, and educators to discuss and share their experiences, ideas, concerns, innovations, and research on all aspects of Heart and Cardiovascular Diseases 2023.
We invite scientists, researchers, educators and students, industry, investors, and people from all walks of life who are interested in Heart and Cardiovascular Diseases science research to attend the conference and share their experiences and innovations with others, as well as explore opportunities for collaboration
3rd International Conference on Heart and Cardiovascular Diseases is an award-winning international conference that encourages effective knowledge transfer and best practices exchange amongst over 250 Heart and Cardiovascular Diseases 2023 experts from 50 countries.
Its aim is to strengthen the participant's action and impact on national, regional, and international scales through a multidisciplinary program that features the latest successful interventions in Heart & Cardiovascular, diagnosis, treatment, and care.
Importance and Scope
The greatest venue for scientists, cardiologists, oncologists, electrophysiologists, surgeons, nurses, research scholars, and students working in this field to exchange knowledge about cardiology and cardiac surgery will be
Heart and Cardiovascular Diseases 2023. An alternative to invasive imaging techniques against heart illnesses and heart failure problems in adults and children is being sought through this worldwide event.
WHY SHOULD YOU ATTEND?
A great opportunity to network with your peers from academia and industry:
All the Stake Holders (both Academia & Industry) of the Sector
Researchers & Innovators | Experts Looking for Collaborative Work | Product Developers | Solution Providers | Sales & Marketing Professionals | Associations, Societies, & Professional Bodies| | Funding Agencies & Fund Raisers | Management Bodies | Decision Makers | Cardiologist | Cardiology scientists | Cardiology surgeons | specialists Cardiology | Clinicians | Healthcare Professionals | Business Entrepreneurs | Department Heads | Professors | Lead Researchers | Research Directors
Participate in one of the most powerful connecting platforms in Heart and Cardiovascular Diseases in 2023.

Engage in person with the most influential experts and leaders in the global Heart and Cardiovascular Diseases 2023 conference

Make valuable and inspirational connections through facilitated networking.

Join one of the education and training opportunities offered as part of the program
Registration is now open for Heart and Cardiovascular Diseases 2023. The Scientific Program Committee is formalizing the program schedule, which will provide ample opportunities for networking with colleagues and old friends in the Heart and Cardiovascular Research World.
EARLY BIRD REGISTRATION END : February 28, 2023 (ON OR BEFORE)
ADVANCE BOOKING : May 30, 2023 (ON OR BEFORE)
ON-SITE BOOKING : September 10, 2022 (ON OR BEFORE)
PARTICIPATION OPTIONS
Heart and Cardiovascular Diseases 2023 provides the participants with different modes or ways to participate such as Delegate or Speaker under the ACADEMIC / STUDENT / BUSINESS Category.
The mode of participation is a webinar through PowerPoint Presentation / Video Presentation.
Keynote speaker: 45-50 minutes

Speaker (oral presentation): 25-30 minutes (only one person can present)

Speaker (workshop): 45-50 minutes (more than 1 can present)

Speaker (special session): 45-50 minutes (more than 1 can present)

Speaker (symposium): more than 45 minutes (more than 1 can present)

Delegate(only registration): will have access to all the sessions with all the benefits of registration

Poster presenter: can present a poster and enjoy the benefits of delegateRemote attendance: can participate via video presentation or e-poster presentation

Exhibitor: can exhibit his/her company's products by booking exhibitor booths of different sizes
PARTICIPATION BENEFITS
Attend Keynote presentations by the world's most eminent researchers

Access to all the sessions

Get OCM certificate

Get worldwide acknowledgment of your profile and Research

Get your abstracts published with unique DOI in International Journals

Get up to 50% discounts for publishing your entire article in our open-access International Journals

Get Handbooks and conference kits

Get access to the network with eminent personalities from worldwide
Journals
All the selected Abstracts/ papers presented will be published in the Supporting Journals below:
• Journal Name: Journal of Clinical & Experimental Cardiology
• Journal Name: International Journal of Medical Research & Health Sciences
• Journal Name: International Journal of Cardiovascular Research
Join our team at Heart and Cardiovascular Diseases 2023 in this beautiful city of Chicago and let us make this professional gathering a Great success.
TARGET AUDIENCE
Associations and Societies of Cardiology | Business Entrepreneurs | Cardiac-Oncology & Pharmacology | Cardiac Surgeons | Cardiologists | Cardiology and Cardiac Nursing Associations | Cardiology Imaging | Cardiology Students, Scientists | Cardio-thoracic Surgeons | CEOs of Organizations | Clinical EP & Internal Medicine | Directors | Echocardiography | Emergency Medicine | Endocrinology | General Cardiology | Healthcare Industries | Cardiology Manufacturing Companies | Medicine Experts | Paediatric & Preventive Cardiology | Paediatric Cardiologists | Paediatric Care Centres | Professors, Associate Professors | Research Institutes | Research Scholars | Researcher | Vascular Biologists
Related Universities
University Maastricht | Academic Hospital Maastricht | Medical University of Graz | University of Debrecen Medical School | University of Nicosia Medical School | Imperial College London| Johns Hopkins University | Bukovina State Medical University | Heidelberg University | Hamburg University | University of Lodz | Yale University | North-western University | Vanderbilt University | University of Rochester
Market Analysis
Cardiology is the leading explanation of death worldwide the estimate, 17.3 million individuals died in 2015, and 23.6 million individuals are expected to die by the year 2030. (According to an estimation by the globe Health Organization). According to the International polygenic disease Federation, approximately 4.15% million individuals were diabetic in 2015, with the amount expected to rise to 64.2% million by 2040. The advanced internal organ intervention market offers treatment choices for a range of Cardiology, as well as Arterial blood vessel illness, Heart valve illness, and peripheral tube illness. Cardiovascular disease prevalence has been exaggerated because of a rise in the international geriatric population. Moreover, changes in consumption habits exaggerated stress, smoking and alcohol consumption, and non-continuous sleeping patterns are a number of the key factors tributary to deteriorating health conditions and also the rise in chronic illnesses like polygenic disease and Internal organ disease.
The Cardiology market within the UK is predicted to grow at a 7.2% CAGR throughout the forecast amount (2022-2027).
The COVID-19 pandemic has additionally diminished the supply and demand for non-COVID-19-related Cardiology treatment. Patients are delaying or avoiding a large range of treatments, as well as emergency look after acute diseases, routine check-ups, and counseled cancer screenings. Cardiovascular diseases, in addition to a failure to intervene early, will have serious long health consequences. variety of current and rising healthcare trends are accelerated by COVID-19, as well as shifting client attitudes and behaviors, the combination of bioscience and health care, the speedy development of digital health technologies, and new talent and supply models, to call some. makers within the European Union (EU) are needed by the Cardiology device regulation (MDR) to conduct Post Market Clinical Follow-Up (PMCF) studies to verify the continual practicality and safety of their merchandise and to document any new hazards they will cause. Clinical experiments are controlled back and procedures are disturbed by the COVID-19 epidemic. whereas some studies, like Investigator-Initiated Studies (IIS), a is needed for the final healthcare system to succeed in associate degree agreement concerning the effectiveness of specific therapeutic choices, different clinical trials are started by sponsors to appear in the security and clinical performance of devices to fulfill regulative necessities. Because of the COVID-19 pandemic, the European Commission recently set to obstruct the MDR's application date by one year, till April 3, 2020.
It's crucial to stop any extra challenges or risks of potential shortages or delays within the availableness of such devices caused by capability limitations of authorities or conformity assessment bodies associated with the implementation of the Cardiology Devices Regulation. This is often a result of the coronavirus crisis will increase demand for a few essential Cardiology devices, like Cardiology. Supported by this proposal, the European Commission Union (ECU) information on Cardiology is going to be operational on March 25, 2021, with coverage necessities starting on could 26, 2021. As a result, the proposal assisted with the implementation of tips to deal with offer chain problems throughout COVID-19. As a result, COVID features an important impact on market growth.
The number of patients presenting to Cardiology and people diagnosed with MI has diminished by quite 500th, according to an article from the National Library of medication that was free in Feb 2021. Internal organ rehabilitation and different areas of the delivery of Cardiology services within the UK each have full-fledged considerable cutbacks. Consequently, COVID-19 features a substantial impact on the market, which has patient clinics, investigations, operations, and community Cardiology services just like the growth of heart disease conditions.
Conclusions Cardiology services should steel themselves against a major increase in employment throughout the recovery part and make new pathways to quickly assist those that are going to be negatively impacted by the changes in commission delivery as a result of ischemic cardiovascular disease continues to be the leading explanation for death each across the country and internationally.
Increasing morbidity and mortality from disorder is one of the factors driving this market. The Globe Health Organization in September 2021, Cardiology are diseases that affect the circulatory system, an illness that affects many folks within the UK. In 2020, there have been quite 1.8 inpatient episodes within the United Kingdom with a principal designation of an illness of the vascular system. Nearly 480 thousand diagnoses in 2020 concerned arterial blood Cardiac illness, additionally referred to as anemia cardiovascular disease. The mortality because of disorder was 255 deaths per 100,000 population within the UK in 2020, with the European nation having the best mortality among the devolved nations that year at 326 deaths per 100,000 population. Moreover, the European nation additionally has the best mortality frequency for coronary cardiovascular disease, with 134 deaths compared to the united kingdom's average of 108 per 100,000 population. Thus, with the growing burden of diseases, the market is predicted to accelerate in the future.
Thus, these same factors are driving the expansion of the market whereas the factors like demanding a regulative framework are hampering the expansion of the market.
The UK Cardiology market is calculable to grow considerably at a CAGR of around a half-dozen.4% throughout the forecast amount. The U.K. has the best variety of CVD, nonheritable cardiovascular disease (CHD), stroke, Heart Disease, fibrillation, and different heart diseases, that additional contribution to the expansion of the market. A report revealed by the people's Heart Foundation in 2017, more than 1 / 4 of deaths within the U.K. are because of Cardiovascular disorder (CVD), which accounts for roughly 1.6% million deaths every year. The higher than knowledge refers to deaths recorded in a European country, Wales, European nation and European country. A complete of 56 493 deaths were recorded in a European country, followed by seven 182 in a European nation. In Wales and European countries, 4,082 and 1,825 deaths were reportable, severally. This variety of deaths and also the incidence of cardiovascular disease are increasing the demand for Cardiology devices, medication, and surgeries, which is additionally driving the market growth.
Companies tributary to the expansion of the United Kingdom Cardiology market embrace AstraZeneca PLC, Bayer AG, Boehringer Ingelheim International GmbH, F. Hoffmann-La Roche silver, General Electrical Co, Medtronic PLC, and others. Market players are tributary considerably to the market growth by adopting numerous methods as well as new product launches, mergers and acquisitions, government collaborations, startup funding, and technological advancements to stay competitive within the market.
The cardiology devices market is predicted to carry a major share of the market
Cardiac rhythm management (CRM) devices, as well as pacemakers, implantable defibrillators, internal organ resynchronization Cardiology aid, etc., are among the foremost widely used devices for internal organ Arrhythmias. The increasing aging population in this country is predicted to be a very important contributor to the present phase the globe Ageing Population Report, the number of individuals aged 65 years and higher than within the U.K. is predicted to succeed by 21.5% by 2030, up from 18.5% in 2019, and also the senior population is probably going to be tormented by Heart diseases. The higher factors are expected to drive market growth.
Moreover, this growth is supported by the presence of advanced healthcare infrastructure and a continuous rise in Cardiac disease cases within the country. The United Kingdom features an important variety of Cardiology, symptoms of Heart disease, stroke, Heart disease, fibrillation, and different internal organ patients. As of September 2021, more than 7% million individuals were living with the disorder, and about 152,465 individuals died because of the disorder, the people Heart Foundation (BHF). Crucial factors resulting in disorder include heart disease, stroke, and different Heart Diseases like harmful stress, depression, excessive alcohol consumption, excessive smoking, high vital sign, diabetes, obesity, and poor diet that has steroid alcohol. These factors are increasing the demand for cardiac rhythm management devices, which is driving the expansion of the market.
Contact Info:
Jack Gary | Program Manager
Heart and Cardiovascular Diseases 2023.
WhatsApp: +44-7915648218
Tollfree: +44 (203) 966-4288,
LAST CONFERENCE GALLARY
Call for Submissions
Abstracts will be reviewed by the Abstract Review Board (ARB) of the conference