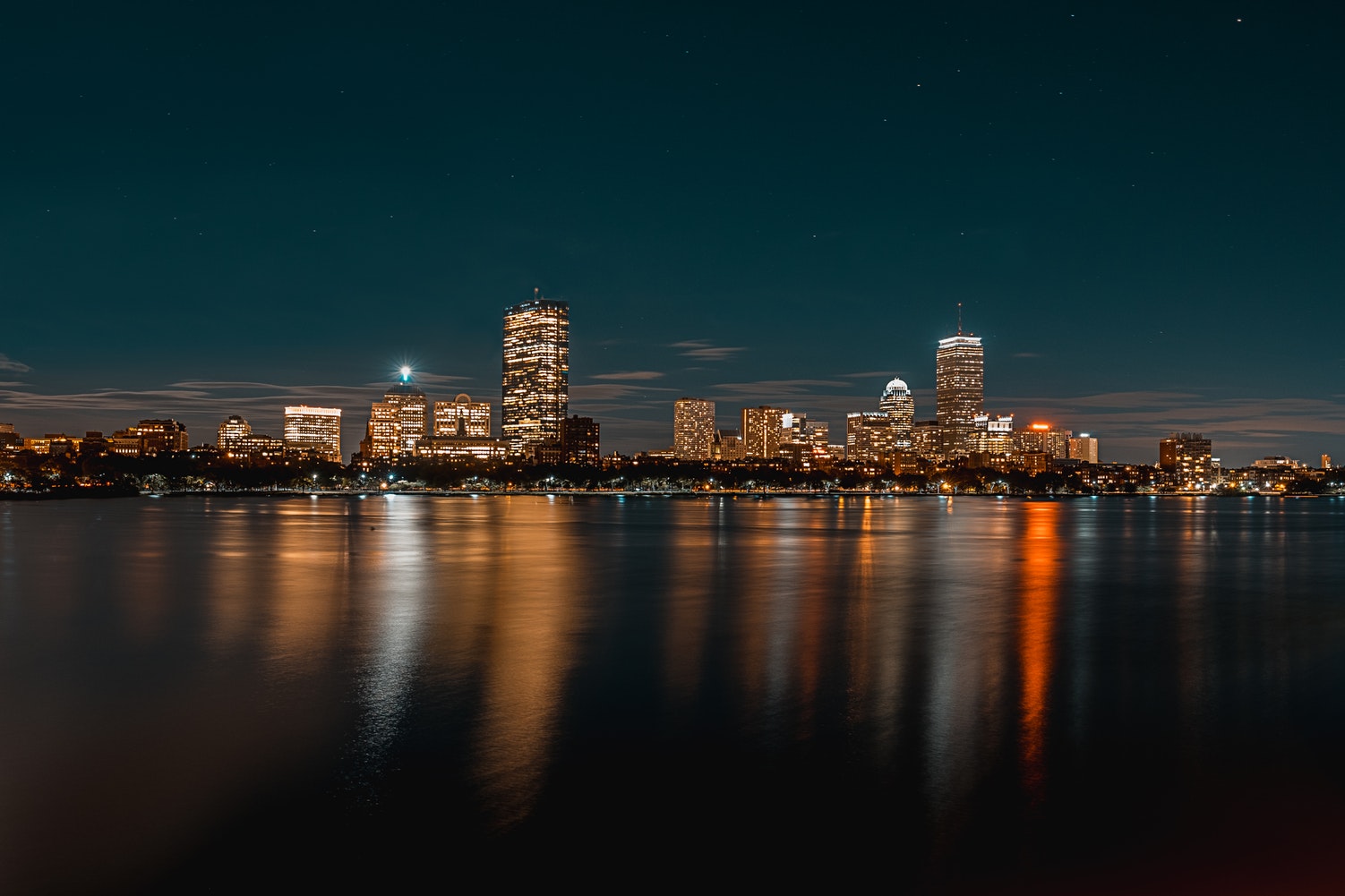 International Congress on Earth and Environmental Science 2022
Lets join hands and go green for mother earth
Aug 25-26, 2022
|
Chicago, United States of America
Earth and Environmental Science 2022
About Conference:
LexisConferences meeting.com would like to extend our warmest invitation to you to participate in the ''International congress on earth and environmental science 2022". It is going to be held on August 25-26, 2022 Chicago, United States of America it is dedicated to advancing future energy solutions for the region. environmental sciences promises to bring together the complete energy value chain in one unique meeting place and is the perfect platform for Researchers, Academics, power producers, and utility companies; clean-tech providers, service companies, and engineering contractors to foster secure, integrated energy companies, technology providers and entrepreneurs to affordable and low-carbon energy mix across the globe. Be a part of Environmental Science conference 2022 a new meeting point for discussing debate and embracing future energy scenarios and solutions.
International Congress on Earth and Environmrntal science is going to held on Aug 25-26, 2022 and focusing on theme ''lets join hands and go green for mother earth'' In this Conference eminent geologist, archaeologist, Climate experts, researchers, business delegates and speakers are coming to share their research experiences and insight of Earth Environment.
The conference represents an informational international platform for accumulation of elite opinion on the projects and initiatives that are aimed at implementation of farsighted scientific research and development, it allows to present recent scientific and practical achievements to across the globe researchers. Earth and Environmental Science 2022 is an academic conference including but not limited to geology, soil science, ecology, atmospheric science, physics, geography, chemistry, chronology and more. You can participate as panel-session organizers, presenter of research paper/conference paper, and session chair OR as delegates.
Details of Earth and Environmental Science conference 2022 :
| Conference Name | Venue | Dates |
| --- | --- | --- |
| Earth and Environmental Science 2022 | Chicago, USA | August 25-26, 2022 |
To provide interactive learning and relationship-building forum for all researchers in the field of Earth and Environmental Sciences will gather at the interface of research, partnerships, funding, and commercialization to find ways to move forward.
Why to Attend!
Opportunity to learn to trending scientific approach and point-of-views and to collaborate with innovative ideas and trends in your field.

To bring all peoples together from distinct geographical areas who share a common research discipline or field.

Provide a unique way of research sharing, learning and collaboration in a global platform.\

Grow, Learn and Challenge Yourself.

Meet experts, influencers and networking session
Scope of Conference : Earth science is a vast subject which has responsibility to spare the biological system and is getting recognised in each country and has unique overall extension. Earth science is a mixture of few subjects that includes both sociology and science to see various parts of our condition we have to comprehend meteorology, oceanography, space science and topography. Researchers utilise these orders, and utilise logical ways. There are many different parts of ecological science like barometrical science which centre on the Earth's climate. Another is biology, the examination of how living beings interact with earth and which centres around substance changes in nature, for example,water contamination and soil pollution which is otherwise called ecological science.
Market Analysis
The monitoring market size is valued at USD $14.3 billion in 2018 by registering a CAGR of 9.5% from 2019 to 2025. Environmental monitoring is used for different industrial and government applications such as humidity, biological and chemical air pollutants, particulate matter, detecting and tracking temperature changes, noise level, and water quality, among others.
Key business industries operating in the market include; General Electric Company; Honeywell International Inc.; Horiba, Ltd.; Siemens; Agilent Technologies; Danaher Corporation; Emerson Electric; Teledyne Technologies Inc.; and Thermo Fisher Scientific, Inc. In this market, the industries are focusing on developing cost-effective are fixed and portable environmental monitoring systems for different government and commercial applications.
For instance, in 2017, Thermo Fisher Scientific, Inc. acquired a few things of EPTEK Technology Co. Ltd. The acquired things include the Volatile Organic Compound (VOC) Continuous Emission Monitoring Systems (CEMS) used for measuring and testing air quality across different industrial applications. Thermo Fisher Scientific, Inc. integrated the gained technologies in its instruments' section.
For instance, in 2018, Agilent Technologies collaborated with the Nanyang Environment and Water Research Institute (NEWRI), a part of Nanyang Technological University (Singapore), to develop a reach for water quality testing and monitoring.
The corporate division dominated the market in 2018 and is also expected to mix as the fastest-growing division over the forecast period. Increasing adoption of indoor environment monitoring systems by manufacturing, healthcare, and chemical industries worldwide to comply with demanding manufacturing standards and provide safe working conditions for employees is anticipated to drive the segment. Companies are also setting up to actively monitor and report emission data as part of stringent pollution control regulations.
Earth Scientists are well qualified for careers outside earth science. Earth Sciences graduates have notably sensible problem-solving skills and a large vary of transferable skills. These qualities are valued by most employers. Earth Scientists are thus extremely competitive within the job market, even wherever specific earth science skills aren't needed.
Salaries for Earth Scientists vary wide between professions. The salaries for United Kingdom of Great Britain and Northern Ireland jobs publicized for 'geologist' average £45,000. The crude oil and mining industries pay higher-than-average salaries, with US pay being the benchmark: beginning salaries of £60,000 and pay when ten years of £90,000. Salaries within the finance sector are even beyond within the crude oil sector.
This study, ready at the request of the workplace of natural science at the U.S. National physical science and area Administration (NASA), describes a general framework for conceptualizing the worth information of knowledge and illustrates however the framework may be accustomed value information from natural science data. The framework serves 2 functions. One purpose is provision of a standard basis by that to conduct and measure studies of the worth of natural science information that serves a spread of uses, from up environmental quality to protective public health and safety. The second purpose is to raised inform call manufacturers regarding the worth of information and knowledge.
"Earth and Environmental science 2022" is additionally so as for readers who is also unacquainted with NASA's add this space. The discipline involves the world and earth's processes—air, water, land, habitat, and their interaction. Independent agency collects natural science knowledge from area and, to a lesser however necessary extent, from aircraft. Sometimes the information are most helpful once combined with some quantity of "ground truth" data, or knowledge collected in place. Natural science has been a part of NASA's activities since the Nineteen Sixties. Independent agency has pioneered the planning, development, and testing of the sensors, spacecraft, alternative hardware, and package to gather natural science knowledge and has additionally contributed to the study and application of those knowledge to enhance our understanding of the world and our management of its resources.
Who Should Attend
Directors, CEO's of Organizations

Business Development Managers

Chief Scientific Officers

Presidents , Deans, Professors, Associate Professors, Assistant Professors

PhD Scholars in Drug Formulation

PhD in Pharmaceutical Sciences

Graduates and Post Graduates in Pharmaceutics

Pharmaceutical Science Professors, Associate Professors, Assistant Professor

Bio-informatics Professionals

Supply Chain companies

Pharmaceutical Manufacturing Companies

Software development companies

Research Institutes and members

Patent Attorneys

Intellectual Property Attorneys

Investment Analysts

Association, Association presidents and professionals

Drug development and discovery companies

Formulation and Pharma Manufacturing companies

Medical technology companies

Intellectual property and legal organizations

Investors and financial services providers

Bio-clusters and incubators

Government and public support agencies
Call for Contributions :
All honourable authors are kindly encouraged to contribute to and help shape the conference through submissions of their research abstracts, papers and e-posters. Also, high quality research contributions describing original and unpublished results of conceptual, constructive, empirical, experimental, or theoretical work in all areas of Engineering and Technology are cordially invited for presentation at the conference. The conference solicits contributions of abstracts, papers and e-posters that address themes and topics of the conference, including figures, tables and references of novel research material.
Call for Submissions
Abstracts will be reviewed by the Abstract Review Board (ARB) of the conference