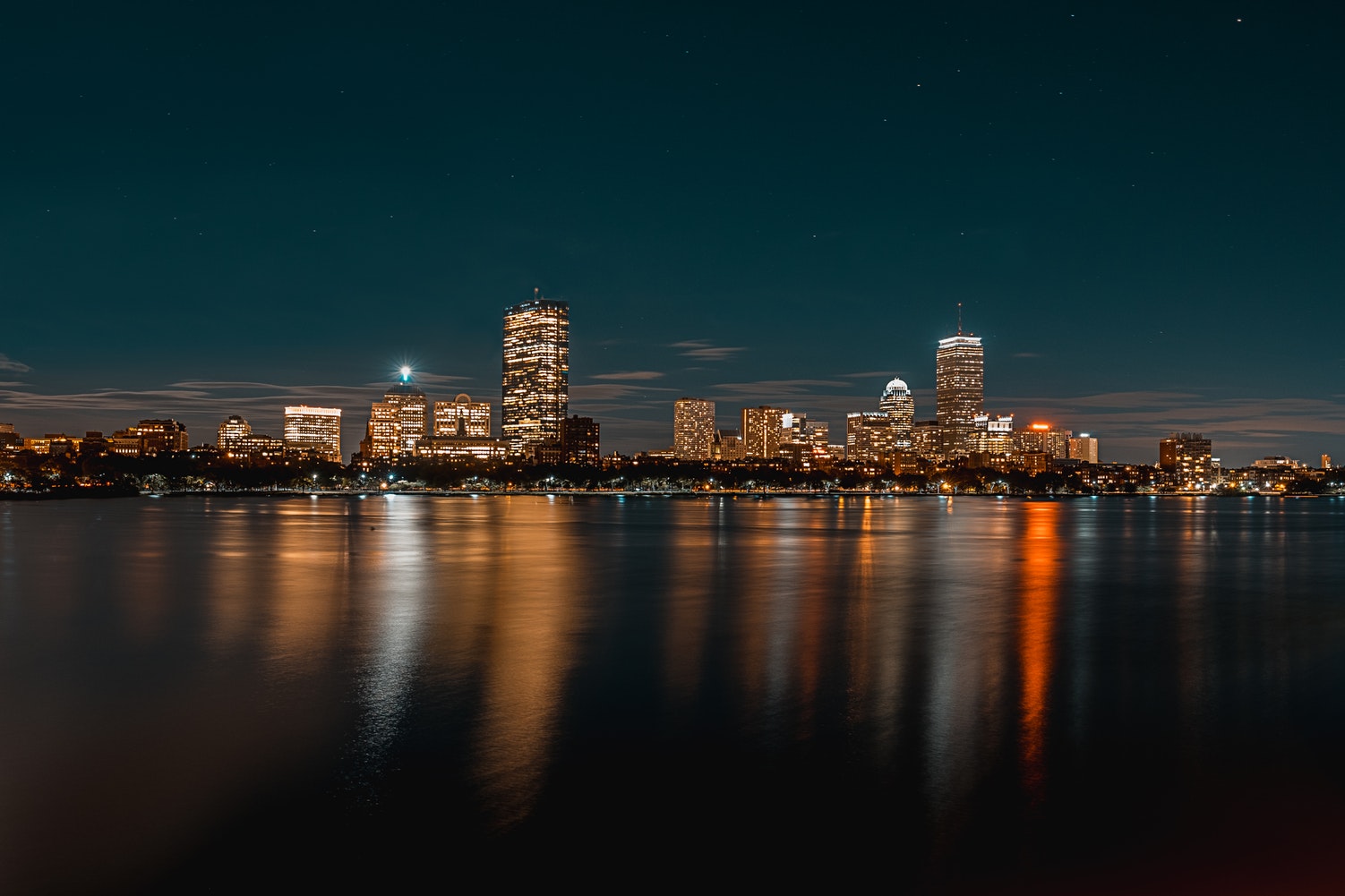 3rd International Conference on Dental Oral Health
Modern Dental Therapy and Treatment Advancements
Feb 15-16, 2024
|
Rome, Italy
Dentist 2023
Welcome message:
We're grateful to welcome you to the 3rd International Conference on Dental Oral Health, which is held on Feb 15-16, 2024 in Rome, Italy. Dental Conference is a platform where all prosperous, professional, and intellectual people from across the globe gather together to share their innovative ideas and thoughts through oral talk. This conference provides an opportunity to enhance and traverse your knowledge and new ideas, procedures, and ideology that accurately influence the manner in which you work together and the management which holds protrusive experts with new challenges in the odontology and dentistry field.
About Conference:
Dental Conference is a platform map for International medical health professionals and Dentistry to build up their knowledge in the field of oral health and dentistry survey. The Dentistry conference gives you a global convocation for conversations about new innovative ideas with International scientists, researchers, youthful scholars, and business professionals related to Dental.
The manifesto of this conference is to deliver new ideas, opinion, thoughts, strategies and plan to provide you with a better experience and knowledge in dental. Dentist 2023 will offer a majestic environment of keynote speakers, quality attendees, compelling content, and abbreviated reviews of the latest clinical improvement and proper guidance related to the diagnosis and treatment of dental and oral health state, including various new techniques. We are glad for all of you at dentist 2023 where all attendees from leading dental clinics, dental universities, clinical research institutions, and dental organizations to share their innovative ideas and research experiences on all aspects of this quickly enlarging stream and also provide a showcase of their latest research and provide better health care to the world
Why attend?
Dentist 2024 this conference offers everyone to develop their professional skill in the field of Orthodontist and dental science also you get a chance to get more knowledge on the latest technologies like Teledentistry, virtual reality (VR), artificial intelligence (AI), and 3D printing that have out bloom in Endodontic and Orthodontist and you can build new relationships and get a chance to meet new people who are essential for the growth of both personal and make you a better dental practitioner.
This is a great chance to explore your knowledge in dentistry. The dentist 2024 Conferences will appraise the world with recent advances in Dentistry and Oral Health studies and implant new ideas about a healthy mouth. This conference includes live events Keynote Sessions, Professional talks, Speaker Sessions, and Bill Donations, Video Donations. Attendees will get a better connection with business delegates, academics, and experts in dentistry 2024 throughout the globe, also there is a chance to build your knowledge of Oral Medicine, dental health, and Endodontic or Root Canal specialists to make more comfortable and relaxed people also use Dentures. By attending this conference you can get the best knowledge in dentistry. This Conferences, discourses, and Workshops give a faithful forum for the enhancement, accomplishment, and exchange of useful data about Dentistry and Oral Health.
Target audience:
Dental collage Directors

Principal Dentist's

Dentists

Hospitals CEO

Researchers in the dentistry field

Dental and Oral Health Researchers, Faculty and Students.

professional's doctors in the dental field of odontology can proceed with this conference

dental laboratory heads & researchers

All that people and organizations that want to connect or are interested in Scholars along with companies are targeted as an audience.
Benefits:
We all know education has no limits, and in the field of dentistry if someone is planning to further their education or wants to be dentistry as a profession it can help them improve their skill and performance tremendously.

In the case of dental professionals, they can also learn about the latest technology that has developed in their field, and they can also build new connections and gain new contacts.

People in the dental field can also organize many conferences for dentists so they can share their latest research and studies regarding oral care with them.

As anyone knows, many oral health cases arise every day, and how to tackle new challenges to provide a solution for this problem, dental experts must be updated in their niche. For this, attending a dental conference is the best opportunity.
Market analysis:
The dental analysis estimated market value is $2.72 billion in 2022, and it is supposed to grow at a CAGR of 8.2% in the future and is predicted to reach a value of $4.51 billion in 2026.
In the Spain dental is a part of the market that is used to display the experience, the highest growth over the predicted period, due to the production of disclosure fundamental scanners. In today's life, the dental industry is getting more computerized. There are some dominating countries like North America that dominate the worldwide dental services market due to the high generality rate of tooth decay, followed by Europe. Leading dentistry 2020 will help circulate messages in a profitable way where professionals can meet on a platform that helps bring about a chance collectively.
Due to growing demand, the global dental market is predicted to surpass the US$ 60 billion mark regularly by 2024.interest in better oral hygiene services and an increase in peoples' overall disposable income. Growing awareness of the need of maintaining oral hygiene, which includes keeping the mouth and teeth clean and can prevent gum disease, bad breath, and cavities, is one of the key factors driving the global dentistry industry to new heights in the near future. Additionally, factors like rising interest in corrective dentistry, changing lifestyles, technological advancements, an increasing geriatric population, and the cooperation of health safety net provider repayments than it has verifiably, are required to propel the global dental market in the upcoming years.
The value of the global market for dental services was close to $436.2 billion in 2018, up 7.4% from 2014, and is projected to reach close to $629.3 billion by 2022, growing at a CAGR of 9.6%.Because dental procedures like dental implants, root canals, and tooth bonding are expensive, people often put off getting dental care, even when they have obvious oral problems. By 2022, the general dentistry market will increase its annual global sales by $121.86 billion.
In the majority of developed nations, dental caries, which affects 60–90% of the global population, is a serious issue with oral health. Dental caries, or tooth decay, is brought on by the action of acids on the enamel surface. When bacteria in dental plaque on the tooth surface interact with sugar from foods or beverages, acid is created. Demineralization is the process by which the acid causes the enamel to lose calcium and phosphate. The most prevalent issue in today's generation is dental caries, which is also known as endodontics. It is a professional, in-depth analysis of the global dental caries and endodontic markets with a focus on current market expanssion.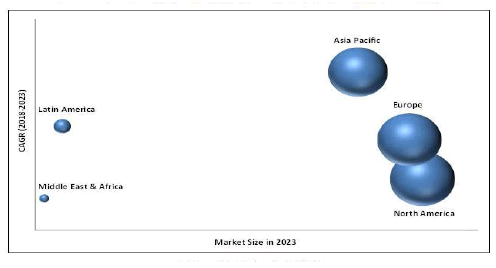 Dental Industry in Europe:
Due to government assistance, increased consumer demand for technologically advanced oral healthcare products, and growing public awareness of oral health, Europe holds a significant portion of the market, closely trailing North America. The European dental market was valued at USD 1.6 billion in 2014 and is anticipated to grow at a CAGR of 7% from 2014 to 2020 to reach USD 2.40 billion.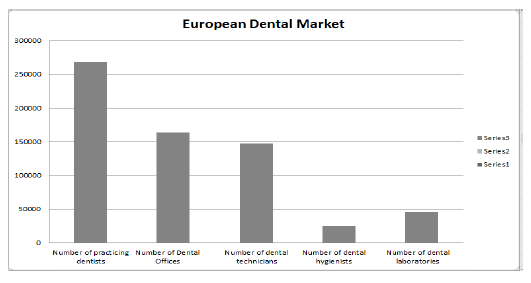 UAE Dental Industry:
Over the forecast period, 2019–2024, the market for dental devices in the UAE is anticipated to grow at a compound annual growth rate (CAGR) of about 6.62%. The United Arab Emirates' innovation in dental products and orthodontic , rising dental disease incidences, and rising oral hygiene awareness are some reasons boosting this market's growth. The UAE dental device industry is being favourably influenced by innovations in dental products. In the UAE, there are about 5000 dentists, more than 200 oral health companies, and eight major dental universities. Dubai has more dentists per person than the majority of industrialised nations.
Dentistry in the future
Dentistry is an exciting, demanding, and rewarding profession thanks to advancements in dental research, including genetic engineering, the identification of connections between oral and systemic diseases and orthodontic , the creation of salivary diagnostics, and the ongoing development of new materials and techniques. Dentists play a critical role in the early diagnosis of oral cancer and other systemic diseases that show oral symptoms. In the event of a serious health emergency, they can also act as first responders. High-quality dental education and research are still in high demand in the region, and they are still adaptable and quick to change in response to the evolving dentistry market.
Objective Analysis
The main objective of this conference is to allow attendees a prerogative to present their ideas on the modern development in the field of dentistry and dental science which lead to processing and reviewing challenges faced by the human being in the 21st century. The conference persists with invited oral acceptance and shared posters. To provide enthusiastic communication between the scientists present at the conference. Scholars are encouraged by reducing registration fees and the prospect of limited logistic assistance, during the conference the students are judged and awarded the best student papers. Dental has been defined as "the science behind the realistic application of health in the field of dental and oral health, dentist knowledge and technologies in the human population (group) to the benefit of the individual person." All over what is behind dental and oral health is studies and research about dentistry. The oral surgeon practice industry has been proven to be much better adaptable throughout the economy of the country.
Over the course of the projected period, the market for cosmetic dentistry is anticipated to expand significantly. During the forecast period of 2018-2023, market value growth is anticipated to increase at a CAGR of 18.5%. Dentistry bridges, implants, veneers, crowns, orthodontic braces, and bonding agents are just a few examples of the systems and equipment that make up the dental market. A wide range of techniques and procedures that cater to the individual demands of the patients have been developed as a result of a growing emphasis on aesthetic appeal in the field of dentistry. Dental tourism has experienced a surge in growth due to the developing economies' rising demand for orthodontic devices and dental implants.Given that it not only results in a healthy smile that boosts your self-confidence, but also diminishes face or mouth pain and lowers the risk of gum disease, dental health is crucial. According to the Academy of General Dentistry, there is a link between gum disease, also known as periodontal disease, and health issues like heart disease and stroke. Preterm, low birth weight kids may occur more frequently in women with gum disease. Poor dental hygiene might lead to digestive issues. In your mouth, food begins to physically and chemically break down. Therefore, oral health issues can affect your digestive system. Dental health begins soon after birth and continues throughout your entire life.
Governments from different nations are putting more of an emphasis on regulating and raising knowledge of Priod Dental Ailment testing, which has sped up their global adoption. A high entry hurdle has been created for new market participants due to the rising R&D funding and the significant market presence of major businesses. To maintain a competitive edge in the market, it is essential to innovate in product design, improve quality, and form solid distribution partnerships. Due to expanding dental awareness and global disposable income, there is a greater demand from patients for better dental care facilities.The global oral care and oral hygiene market was estimated to be worth USD 43.31 billion in 2017 and is anticipated to grow at a CAGR of 4.5% from 2017 to 2022 to reach USD 53.97 billion. Dental caries and other periodontal diseases are becoming more common, awareness of oral hygiene is growing, and new developments in oral care products are driving demand.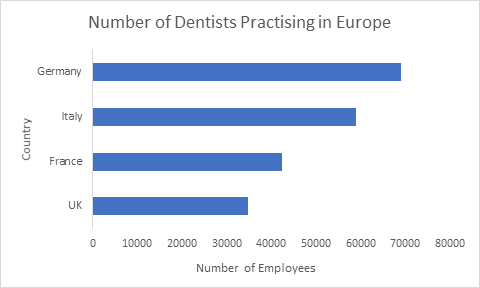 Market Dynamics:
The projection term is expected to see significant growth for the global dental market, with a CAGR of 11.5%. Dental is the study of oral hygiene, including its purposes and results. Dental health and oral hygiene are among the many dental care options available, including dental clinics, developmental kids dentists, population and quantitative dentists. This study focuses on how human inheritance works. The growing number of patients seeing clinic dentists and the rising costs of healthcare in key nations around the world are what are driving the global dental market.Additionally, the market is developing as a result of rising government backing, rising investments in research and development, and greater awareness of clinical.However, a number of obstacles, such as the greater price of instruments and a shortage of qualified specialists, limit the market's expansion our dental health.
With more extra money, people around the world, especially the elderly, have become more ready to undertake expensive curative procedures. There is growing interest in palatable medications like whitening and cleansing, orthodontic as well as dental reclamation plans. Corrective dentistry is increasingly popular in both developed and developing countries. This is largely due to peoples' changing lifestyles and increased attention to dental health, which has increased demand for restorative techniques like cleaning, whitening, and reclamation plans.Smile restoration technologies have become more commonplace over time among all age groups, but particularly so among people who are between the ages of 40 and 55. One of the fastest growing segments in the corrective dentistry market is dental implantology, which accounts for a sizeable share of the overall market. 86% of 351 respondents to an analysis by the American Academy of Cosmetic Dentistry (AACD) in 2015 chose corrective dentistry to boost their appeal and confidence. Additionally, it is estimated that Americans spend 2.75 billion USD annually on corrective dentistry. The most well-known restoration techniques, favoured by 84% of the respondents, were holding, brightness, and facade. This growing preference for restorative dentistry along with the increase in disposable income,is necessary to essentially support the growth of the dental prosthetics and inserts market in the upcoming years.
Call for Submissions
Abstracts will be reviewed by the Abstract Review Board (ARB) of the conference