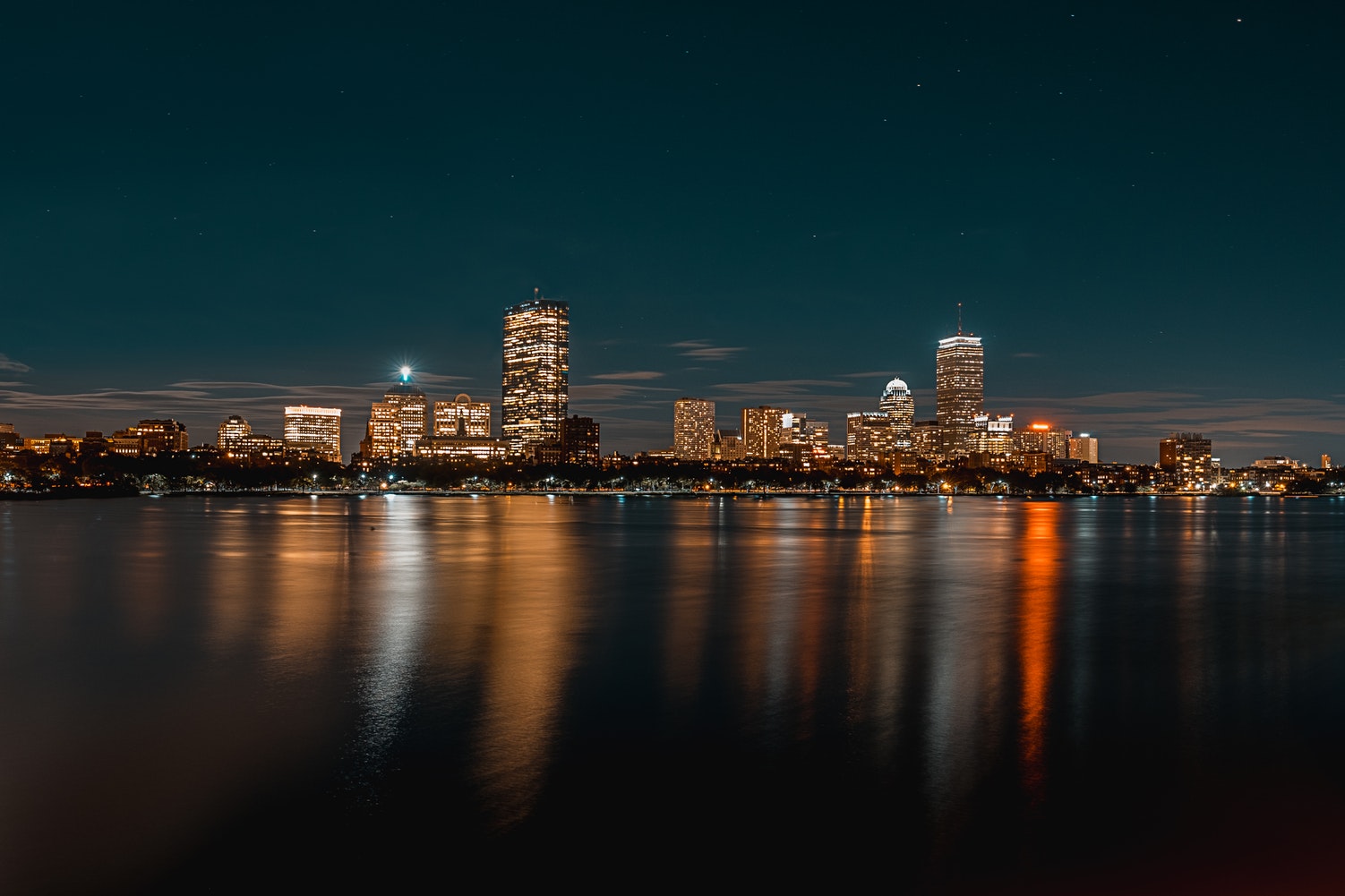 Advanced Dentistry 2020
New and Advanced Technologies in World Dentistry
Oct 30-31, 2020
|
Chicago, United States of America
Chicago also the most populous city in the Midwestern United States. Chicago is the county seat of Cook County, the second most populous county in the US, with a small portion of the northwest side of the city extending into DuPage County near O'Hare Airport. Chicago is the principal city of the Chicago metropolitan area, often referred to as Chicagoland. At nearly 10 million people, the metropolitan area is the third most populous in the United States.
Chicago is an international hub for finance, culture, commerce, industry, education, technology, telecommunications, and transportation. It is the site of the creation of the first standardized futures contracts, issued by the Chicago Board of Trade, which today is the largest and most diverse derivatives market in the world, generating 20% of all volume in commodities and financial futures alone. Depending on the particular year, the city's O'Hare International Airport is routinely ranked as the world's fifth or sixth busiest airport according to tracked data by the Airports Council International. The region also has the largest number of federal highways and is the nation's railroad hub. Chicago was listed as an alpha global city by the Globalization and World Cities Research Network, and it ranked seventh in the entire world in the 2017 Global Cities Index. The Chicago area has one of the highest gross domestic products (GDP) in the world, generating $680 billion in 2017. In addition, the city has one of the world's most diversified and balanced economies, with no single industry employing more than 14% of the workforce. Chicago is home to several Fortune 500 companies, including Allstate, Boeing, Exelon, Kraft Heinz, McDonald's, Mondelez International, Sears, United Airlines Holdings, and Walgreens.
LexisConferences welcome you to Chicago, USA; Chicago, is the most populous city in the U.S. state of Illinois and the third most populous city in the United States, Located on the shores of freshwater Lake Michigan, Chicago near a portage between the Great Lakes and the Mississippi River watershed and grew rapidly in the mid-19th century. . This Global Dentistry Meeting will mostly be focused on "Advanced Dentistry and Dental Marketing'' slated on October 30-31, 2020 at Chicago, USA will be organized around the theme "New and Advanced Technologies in World Dentistry", which will most definitely be reflected in the conference program, where we expect a remarkable turnout of world-renowned speakers. The dental industry will bring the latest technologies and practices in Dentistry over the course of this two-day dental event.
A beautiful smile is capable to do wonders for your self-confidence, which in turn can enhance both your personal and professional relationships. The appearance of your smile is extremely important to your day to day life, and that's not just us talking, but years and years of research. Having a bright, white, and healthy smile can make people think of you as intelligent, attractive, and professional, instantly boosting your confidence into the stratosphere. If your smile is held back by stains, chips, cracks, or gaps, the new technologies help you in achieving your perfect smile.
Advanced Dentistry 2020 is a platform that allows the devoted and dedicated dental professionals to explore their knowledge, their experience, and their achievements in an advanced way. It is to discuss the newly and advanced Technologies that the dentistry field has witnessed during recent years, which will drive the Dental fraternity one standard up. Dental technology is growing so fast these days, enabling dentists the capabilities that they had never thought possible even just a few years ago. Now a day, people can expect to experience the very best of what modern-day dentistry has to offer. Today, we have many latest tools in order to provide even a higher-quality care.
The recent advances in Dentistry, Dental Marketing and technology are benefiting patients as well as dental practitioners with the knowledge and technology required to provide advanced treatment options like Laser, Aesthetic Dentistry, Dental Materials, Digital Dentistry, TMD, Sleep Disorders, Obstructive Sleep Apnea and Snoring, Periodontics, Prosthodontics, Orthodontics and Implant Dentistry and many more.
With time, technology should also be advanced. So, we are here to share some improvise ideas that will be helpful for the new generation people and will provide a boost to them. Experienced people will share their knowledge with the youngsters and the youths with their smart ideas will show that the Dental fraternity is in safe hands.
Attendees at Advanced Dentistry 2020 will have unique opportunity to meet with leaders of the Dental Marketing profession from around the globe to discuss all of the scientific and technical breakthroughs that are changing the landscape of dentistry and fulfil their continuing education and professional development requirements. We will keep you regularly updated through our newsletters, email alerts, and social media.
So, join this movement and be a part of this awesome and advanced level of Dental Conference.
Main Aims of Advanced Dentistry 2020: --
The LexisConferences Conferences take place annually in several cities across Europe and North America. It has three primary aims.
The first aim is to provide opportunities for academics from a range of disciplines and countries to share their research both through the conference podium and LexisConferences's double-blind refereed publications.

The second aim of the Advanced Dentistry 2020 is to provide opportunities for academics to receive informal in-depth feedback through discussions and to enable them to establish contact with professionals in other countries and institutions. The tours are the main way of "breaking the ice" away from the formalities of the conference hall, providing an informal setting for discussing different points of view. Even in an increasingly networked world of internet and satellite conferences, there is no substitute for personal interaction—what Edward R. Murrow calls "the last three feet of communication." It is individuals, not data streams, who must ultimately build the connections that in turn create lasting international research partnerships.

The third aim of the Advanced Dentistry 2020 is to introduce academics to educational premises in locations that are suitable for study abroad programs and which may meet their students' educational needs. It draws its inspiration from the Fulbright Program, an integral part of the United Kingdoms' foreign educational relations, where face-to-face exchanges have proven to be the single most effective means of engaging international publics while broadening the dialogue between academics and institutions.
Who must attend the Advanced Dentistry 2020 Conference?
This Global Dentistry conference has been started in keeping in mind all the dental professionals throughout the Globe who want to share their ideas, their knowledge's, their experiences, their eminences and their innovations with other dental professionals but don't get a suitable platform in reaching those audiences. So, we have decided to provide you such platform where you will have the international audiences to listen to your worthy talk. And at the same time, you will also have the access of all the other sessions/talks given by the other eminent Speakers.
Here is the list of people who should attend and be a part of this Global Summit.
| | | | |
| --- | --- | --- | --- |
| General Dentists | Dental Researchers | Dental Inst. Manufacturers | Dental Scientists |
| Dental Surgeons | Dental Technicians | Pediatric Dentists | Dental Market Professionals |
| Dental Hygienists | Oral Radiologists | Geriatric Dentists | Dental Industrialists |
| Dental Assistants | Oral Physicians | Prosthodontists | Dental Instruments Sellers |
| Dental Lab Professionals | Dental Nurses | Endodontists | Dental Technologists |
| Dental Students | Oral Pathologists | Oral Microbiologists | Orthodontists |
| Dental Professors | Dental Practice Managers | Dental Mediciners | Periodontists |
Why to attend Advanced Dentistry 2020 Conference ?
A worldwide gathering of all the Dental Professionals including Dentists, Dental Researchers, Dental Surgeons, Dental Students etc. from academic as well as from the business field

Multiple Panels

,

Workshops

,

Affinity Group Lunches

,

Distinguish Speaker Session

,

Keynote sessions

followed by

Plenary talks

,

Special sessions

by world's most eminent persons in the field of Dentistry, Student Poster Presentations and Young Research Forums

Gather knowledge, Explore and Implementation of latest techniques on ongoing projects and recent advancements

Have a chance to meet and communicate with World's leading business professionals as well as with World's top and specialist Dentists and Dental professors.

Grab some tips from the Marketing Specialists about how to start a dental business with having limited resources and how to maximize the outcomes. Because in every field, the most important thing is how economical your process is.

Enhanced in-depth learning of new dental techniques and methods, which the attendees will be able to perform and use the information in their daily dental practice.

Showcasing the latest advancements in dental materials, instruments and techniques by demonstration from specialized professionals in the dental field.

Enhance the degree of skills of dental and oral health professionals including students by participation in keynote and plenary sessions, hands-on workshops, and symposia.

It will provide strategy related to the management and quality improvement of the dental practice / dental clinic.
Why Chicago?
Chicago has all of the commitments you'd envision from a noteworthy city: world-class show corridors, enthusiastic shopping regions and satisfactory nightlife settings, just to give a few models. On the off chance that you're here to learn, plan to put a significant proportion of vitality in Grant Park: This district is home to such exceptional associations as the Craftsmanship Establishment of Chicago and The Field Show lobby. For an undeniably Windy City-driven guidance, start your pull off a building stream journey – which can give establishment on Chicago's acclaimed tall structures like the Willis Tower and Tribune Tower – before examining the city's innovative roots at the Display lobby of Science and Industry. Just extra time for a bit of the city's quintessential experiences like getting a game at Wrigley Field and window-shopping along The Brilliant Mile. Writer Carl Sandburg depicted Chicago as the "City of the Huge Shoulders" in 1916, and the city conveys that moniker gladly right up 'til today. With world-class galleries and social attractions close by flourishing business and mechanical endeavors, Chicago murmurs with vitality. These top activities and see catch the broadness of the city's contributions and delineate why Straight to the point Sinatra was moved to deify Chicago as "My Sort of Town." Hello, Forthright, it's our sort of town, as well.
Submit Your Research
To submit your abstract for presentation at this conference, click here.
Within a few days of receiving your online abstract submission, we will notify you of the reviewers' acceptance or rejection, for the conference.
Abstracts and summarized articles will be published in the proceedings entitled Conference of the International Journal of Dental Health: Current Research, in electronic format. Authors will receive complimentary access to the online issue in which their work appears. One's work or research presentation may not simultaneously appear in both our proceedings and journals. There is no page limit on articles. We welcome both short and lengthy submissions. We don't impose a financial penalty on lengthy manuscripts. Each registered author, irrespective of whether he or she submits a formatted manuscript for publication, will receive a Certificate of Participation at the conference.
The most important dates to remember are as follows:
The conference will run from 30 to 31 October 2020 in Chicago

submit your abstract for presentation at this conference at your earliest

The proceedings and journals will be published once the conference done
Registration for confirming your slot and accommodations
Registration is open to everyone, not just to research presenters.
For all alternative ways of paying the registration fee, click here.
The registration fee complimentary includes Lunch as well as two times Coffee with some snacks on both days.
Powerpoint/Poster Presentations
At the conference, the presentation room will be equipped with a laptop, a digital projector and a projector screen. The laptop will be set up for Powerpoint presentations. Linux and Mac users are asked to save their presentations in a compatible format.
Lodging in Chicago
There is no shortage of lodging facilities in Chicago city. However, given the location of the Conference Hotel in the heart of Chicago, it may lead for you to pay costly in finding the best value for money.
So, we are here again to help you out, we are providing accommodation as well in the very same Hotel where the Conference will take place and that too with reasonable price. And we will provide you a complimentary breakfast as well if you take accommodation with us. And please note, we are not doing this for making money, we are doing for our guest's convenience.
DETAILS OF ADVANCED DENTISTRY CONFERENCE 2020 IN Chicago, USA :--
| | | |
| --- | --- | --- |
| Conference Name | Place | Date |
| | Chicago, USA | October 30-31, 2020 |
Call for Submissions
Abstracts will be reviewed by the Abstract Review Board (ARB) of the conference